How to route a source only to the LFE channel of a room in SPAT Revolution?
Sometimes, in SPAT Revolution you may need to route some signal to the LFE channel only, here is how to proceed.
1 – Connect your mono source to your multichannel room (5.1, 7.1, 7.1.2, etc…)
2 – Select your source and open its speaker setup editor ('edit' button). Then duplicate the default mono speaker setup, rename it (Mono to LFE for example) and rename the speaker to LFE, and apply.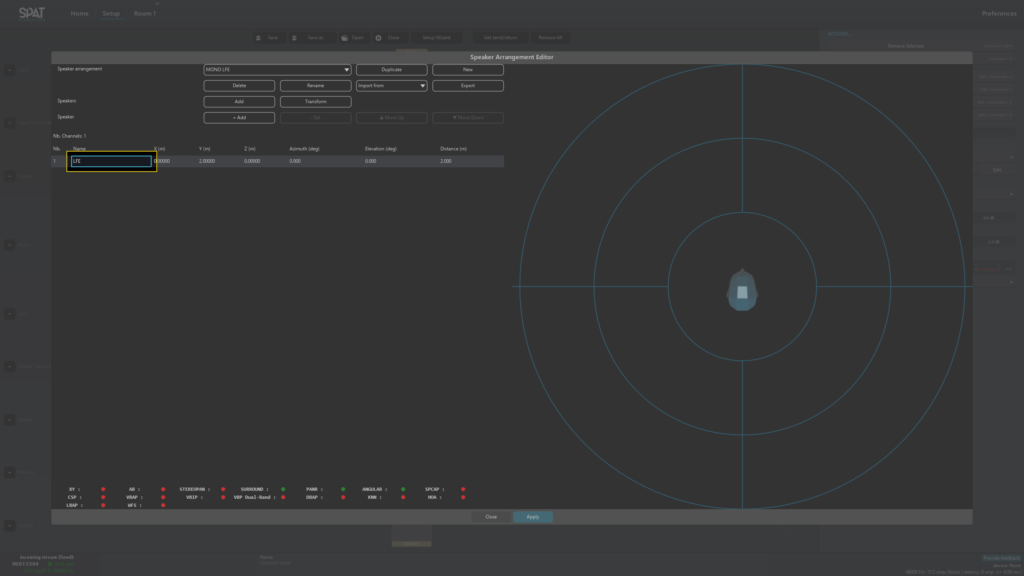 3 – back to the setup menu, select this new speaker setup for your source object and and increase the LFE gain. As LFE level is post GAIN fader, ensure GAIN is set at 0.0 dB