Immersive

::
The Immersive Audio Revolution
Dive into another space, design, create and mix the most incredible real-time immersive experiences.
Learn More
Analysis

::
See What You Feel.
Explore and discover your sound in real-time, how it behaves and what it actually looks like.
Learn More
Processing

::
To be, not to be seen.
Take full control over your sound, record, mix and master to achieve with perfection.
Learn More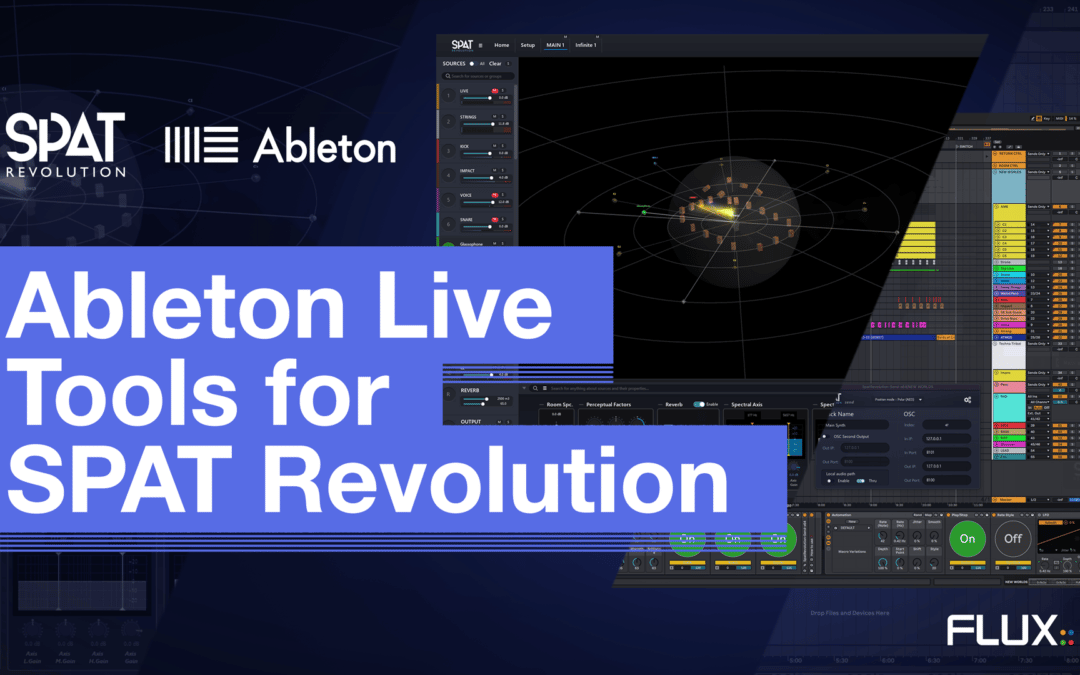 Meung-Sur-Loire, France - September 2022 FLUX:: Immersive today announces Ableton Live Tools for SPAT Revolution - A complete workflow set up for Immersive Audio creation and production using custom-built Live Devices and Templates, with a complete guide and tutorial...
read more