Immersive

::
The Immersive Audio Revolution
Dive into another space, design, create and mix the most incredible real-time immersive experiences.
Learn More
Analysis

::
See What You Feel.
Explore and discover your sound in real-time, how it behaves and what it actually looks like.
Learn More
Processing

::
To be, not to be seen.
Take full control over your sound, record, mix and master to achieve with perfection.
Learn More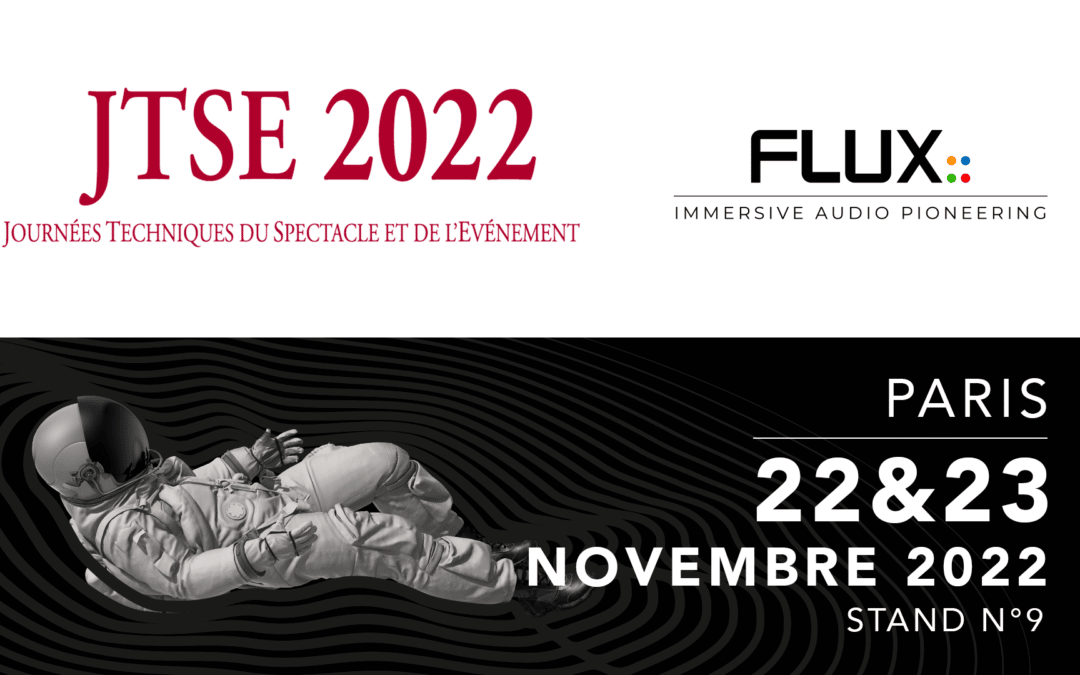 November 22nd and 23rd the FLUX:: Immersive team are happy to meet with you at the JTSE show in Paris. Beyond our booth, where we will present the latest developments of SPAT Revolution Immersive Audio Engine and our upcoming FLUX:: Analyzer update, daily...
read more