In the outskirts of Berlin the legendary Teldex studio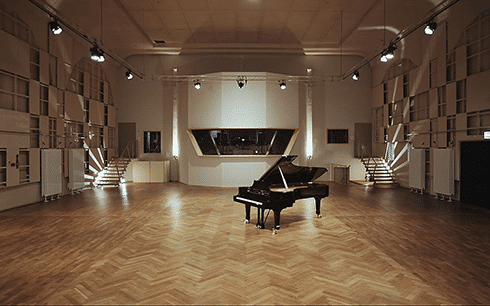 In the outskirts of Berlin the legendary Teldex studio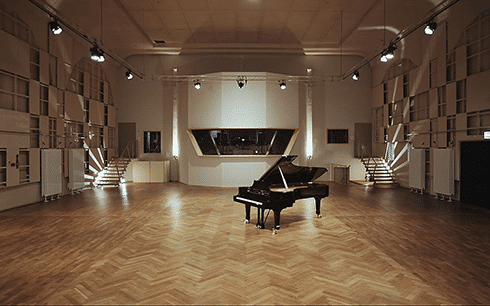 In the outskirts of Berlin the legendary Teldex studio, once the recording headquarters of Telefunken, is located, today one of the largest private recording studios in the world, capable of accommodating full symphony orchestra sessions with up to 80 musicians playing in the live room at the same time. We had the honor to meet up with René Möller, Sound Engineer & Producer, who's been around in the studio since 1999.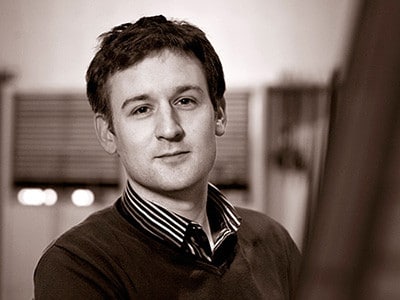 What can you tell us about the studio, René?
"In 2002 when Warner pulled out and sold all of their recording and mixing facilities we started a new company, Teldex -same people, same facilities, in order to honor and continue our heritage.
Since then, we are a full service company providing all types of recording services mainly based around the centerpiece of our facilities, the 450 sqm acoustic live room in which we can manage the dimensions of the room to fit anything from a single piano to a full size symphony orchestra.
With the change in business model from formerly being the service institution for one label, evolving to a free, full studio services provider, we now do pretty much all kinds of projects here, with a strong focus on classical music as this is the field all of us here originates from education-wise; chamber music, orchestral music, film scoring, as well as on-location mobile recordings."
It sounds (and looks) like a fantastic facility!
"Yes, it is indeed amazing, and a great pleasure to work with, we've been very lucky!"
How did you begin your professional career in the recording industry?
"I studied at the Tonmeister program at the Berlin University of Arts, and by the end of my studies I started working as an assistant engineer here back when Warner owned the studio, doing things like setting up and preparing the studio for sessions, driving the truck, operating the machines and a lot of other things.
From there I was assigned more and more recording work, and all in all, this became a really nice transfer from the university world to the professional world. Looking back at it now, I understand how lucky I've been to get the opportunity of this smooth transition, so I think it's safe to say that I am where I am thanks to this studio."
Tell us about some of the projects here at Teldex?
"We have the honor of having a very close and long lasting collaboration with the French classical label "Harmonia Mundi", who are doing quite a big share of their work in our studio and out on the road together with us, ranging from chamber music to Mozart operas. In this context I feel I have to mention the well renowned conductor René Jacobs, with who we have had the great privilege to record a whole series of Mozart operas in sessions here in the studio!
Then we have the big orchestras, obviously the Berlin Philharmonic Orchestra, Staaskapelle Berlin, Deutsches Symponie-Orchester, as well as the Vienna Philharmonic Orchestra, to mention a few.
With the later we have had the privilege for over 15 years now to produce the CD production of the New Years Concert in Vienna. It's a big collaboration with the Austrian Radio, that evidently does the live television and radio broadcast of the concert. We work close together, split signals, and then we do the mixing and post-production in really quick turnaround times.
Another very interesting project, both from the musical side and from the technical side, was a recording of Bach's St. Mattheus' Passion, in studio sessions in our studio here in Berlin with Rene Jacobs, Akademie für Alte Musik and RIAS Kammerchor. The St. Mattheus' Passion is a piece for two choirs and two orchestras and ideally with the full sets of soloists. The problem with this piece in a standard stereo recording is always how to fit this big apparatus left to right in the stereo image.
So we decided to try something new, as the production was to be released on SACD, and we had all possibilities to take advantage of multichannel surround, we ended up placing one orchestra more in the front, and the other one more in the back, which in the end gave the effect that the second choir felt like it was quite far in the back, which would have been the case if this was setup in a church with two opposing organ balconies having the choirs on one organ balcony each.
Looking at what we did there, it's a very interesting strategy for how to translate the surround approach to stereo, and I really think we quite succeeded with this, and in the end we were Grammy-nominated for Best Surround-Sound Recording, and we also won an Echo (German music award) for Best audiophile surround-sound recording."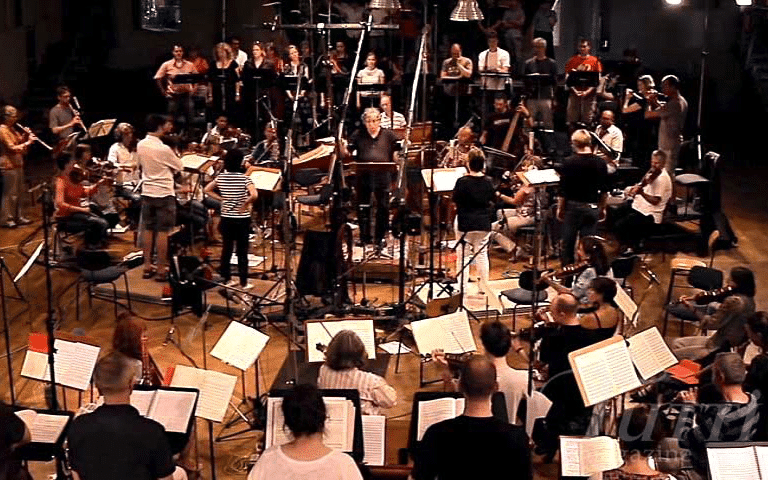 What can you tell us about your workflow?
"These days we are doing all recording and mixing mostly, and here I'd say about 90% of the time, in the box, and for this we are of course dependent on the tools, the plug-ins.
One of the tools in my toolbox that I use for everything I do is the Flux:: Pure Series dynamics processors, I'm especially pleased with the Pure Limiter which I think is one of the best limiters I've worked with simply because it's almost completely inaudible.
Another tool that I use in almost every mix here is the Solera, which I find extremely flexible, it's a tool that certainly has all the options and possibilities needed for dynamic processing, a true natural sound and not the least, very low latency, as does in my experience all of the Flux:: tools, especially the Pure Series processors, I would say.
The latency is of great importance to us, as you can imagine, when we are working with 50+ tracks filled up with plug-ins and realizing that with all these buses inside the workstation it sums up really quick!"
What is the most challenging and interesting project you've done?
"Of course the St Mattheus' Passion project mentioned before was a really great challenge, however, I have to admit, even though routine and experience is something very important, if you somehow can maintain this "first time feeling" for every production and ask yourself "why am I recording this, what is there really in this project", then I think you can get a true challenge out of every project, no matter if it's a piano recording or a big orchestra or anything in-between.
That's what I like so much about this job – no two recordings are alike, instead you just have to look out for the challenge in the project you are working on and try to make something special out of that moment, for every moment!"
Is this your advice to new upcoming young talents?
"Absolutely, this is the key to keep doing great stuff and having fun at the same time –no two recordings are alike…"
We thank you René for taking your time with us and sharing your experiences.
"Thank you too, and thank you for the great tools you supply us engineers with, I really look forward to see what you have up your sleeve for the future!"