SPAT Revolution Integrated with Avid VENUE | S6L system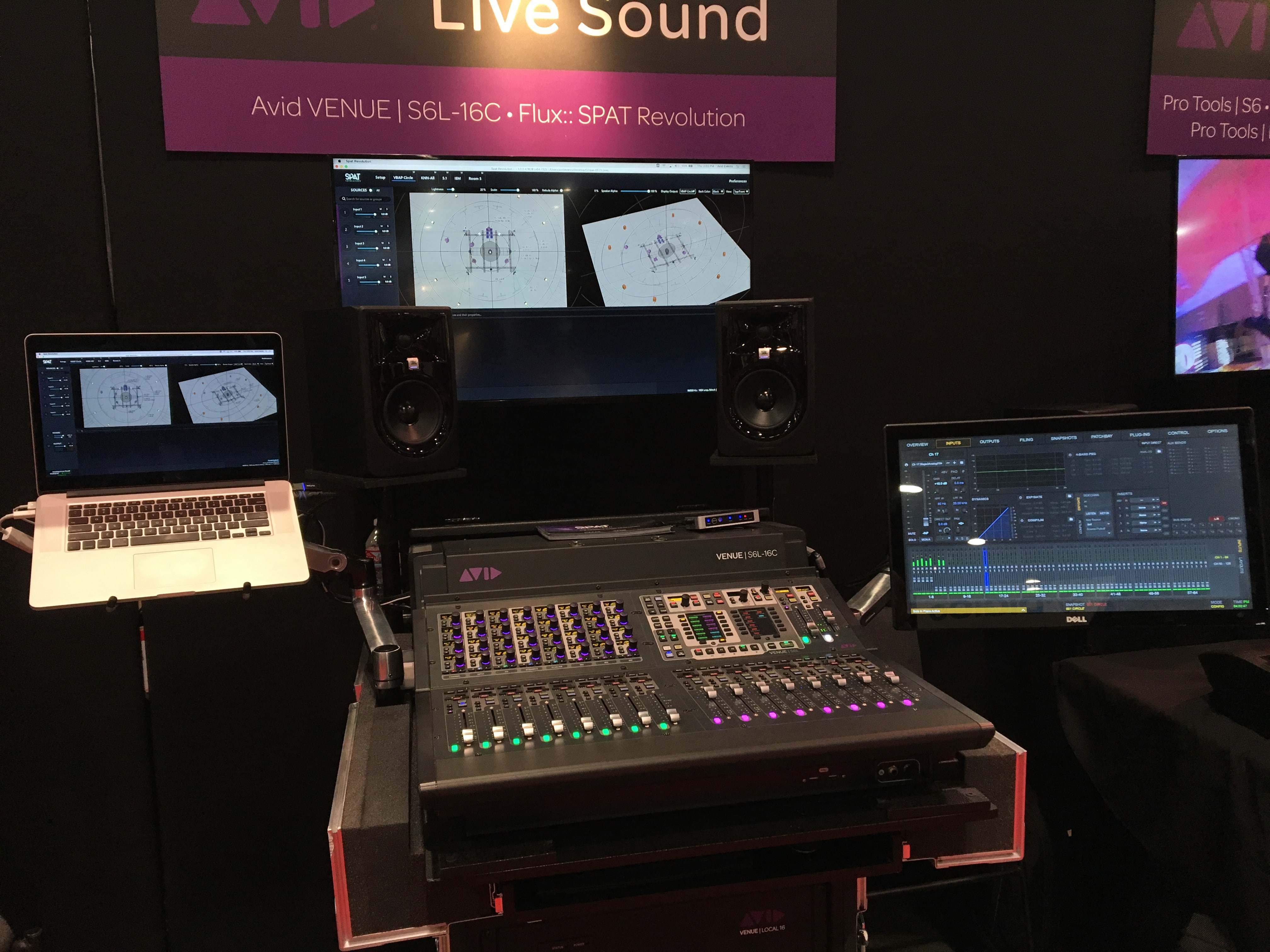 This year at InfoComm, Flux:: and Avid are previewing the integration of the highly acclaimed SPAT Revolution software with Avid's VENUE | S6L systems, creating a powerful and innovative real-time multichannel immersive 3D-audio platform for Live, Theatrical, and Installed Sound applications.
Avid has introduced a number of highly anticipated workflow enhancements to their snapshot automation technology designed specifically for theatrical and live sound. Full control of SPAT Revolution via industry-standard AAX DSP plug-ins enables full tactile control via the S6L's surface knobs as well as integration into the console's VENUE software and snapshot automation, delivering powerful control over multichannel surround and immersive 3D audio environments, with support for virtually any loudspeaker brand and configuration.
SPAT Revolution offers the most powerful and comprehensive real-time immersive 3D and multichannel audio control available on any platform, providing highly advanced positioning and automation of spatialization parameters, regardless of output format and speaker configuration. With its modular, object-based design, SPAT Revolution seamlessly integrates into any mix environment, delivering unlimited input/output channels, sources, and transcoders (dictated only by system hardware), support for major hardware and software interfaces, and network support via Open Sound Control-all within a flexible, efficient, and creatively inspiring workflow design.
SPAT Revolution offers a range of additional features to simplify workflow integration, including OSC support, Real-Time Tracking integration, multiple 3D views, and full Python script support. AU, VST, and AAX plug-in compatibility makes it easy to integrate with major DAW platforms, as well as QLab live show control, and other applications supporting standard plug-ins.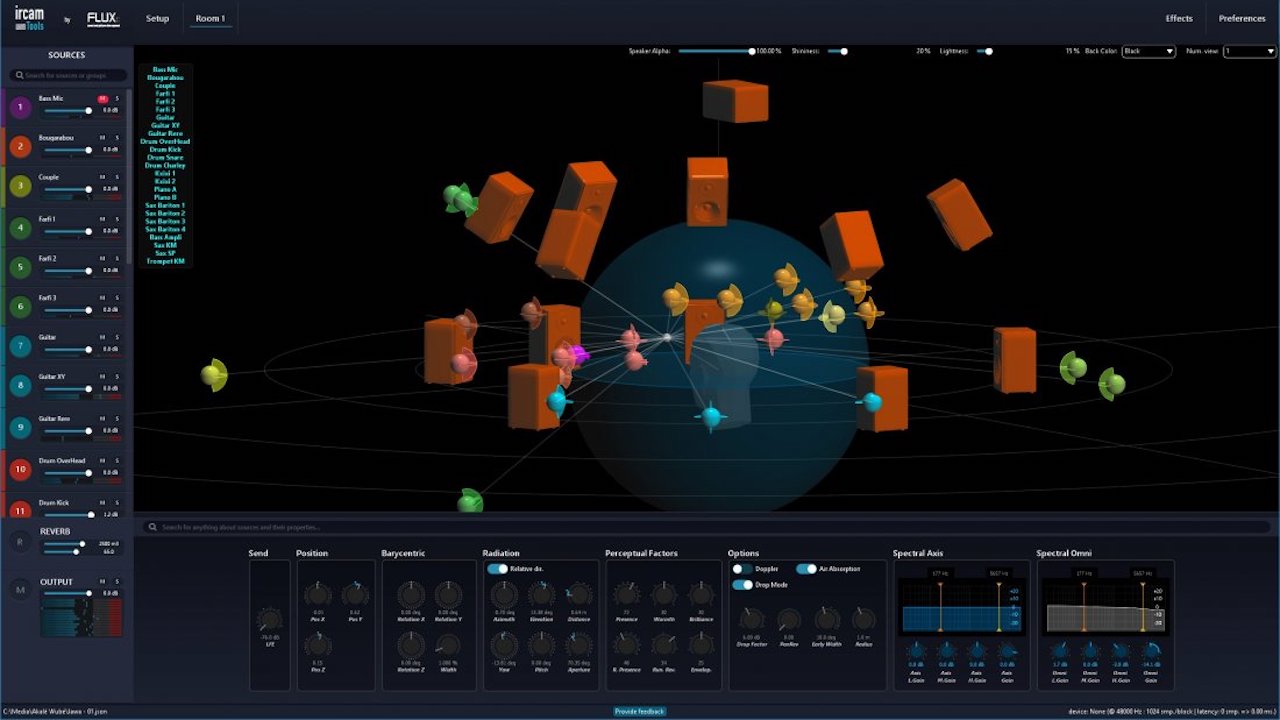 "While most real-time Immersive 3D Audio engines are designed for specific spatialization parameters and output formats, we've created SPAT Revolution to deliver complete flexibility, allowing the user to easily move between different loudspeaker environments while maintaining the integrity of the immersive experience," remarked Gaël Martinet, Flux:: Founder and CEO. "From experience creation to delivery, SPAT Revolution is the dream come true for every sound designer!"
"Avid is very excited to be working closely with Flux:: to integrate their groundbreaking SPAT Revolution with our flagship VENUE | S6L live sound system," added Al McKinna, Director of Live System Product Management at Avid. "By leveraging S6L's AAX DSP plug-in architecture, Avid and Flux:: are able to deliver comprehensive hands-on control of SPAT's parameters directly from the control surface and provide engineers and sound designers with deep VENUE software programming for this powerful immersive audio environment."
Read More about this on AVID Blogs
http://www.avidblogs.com/flux-spat-integrated-with-s6l/