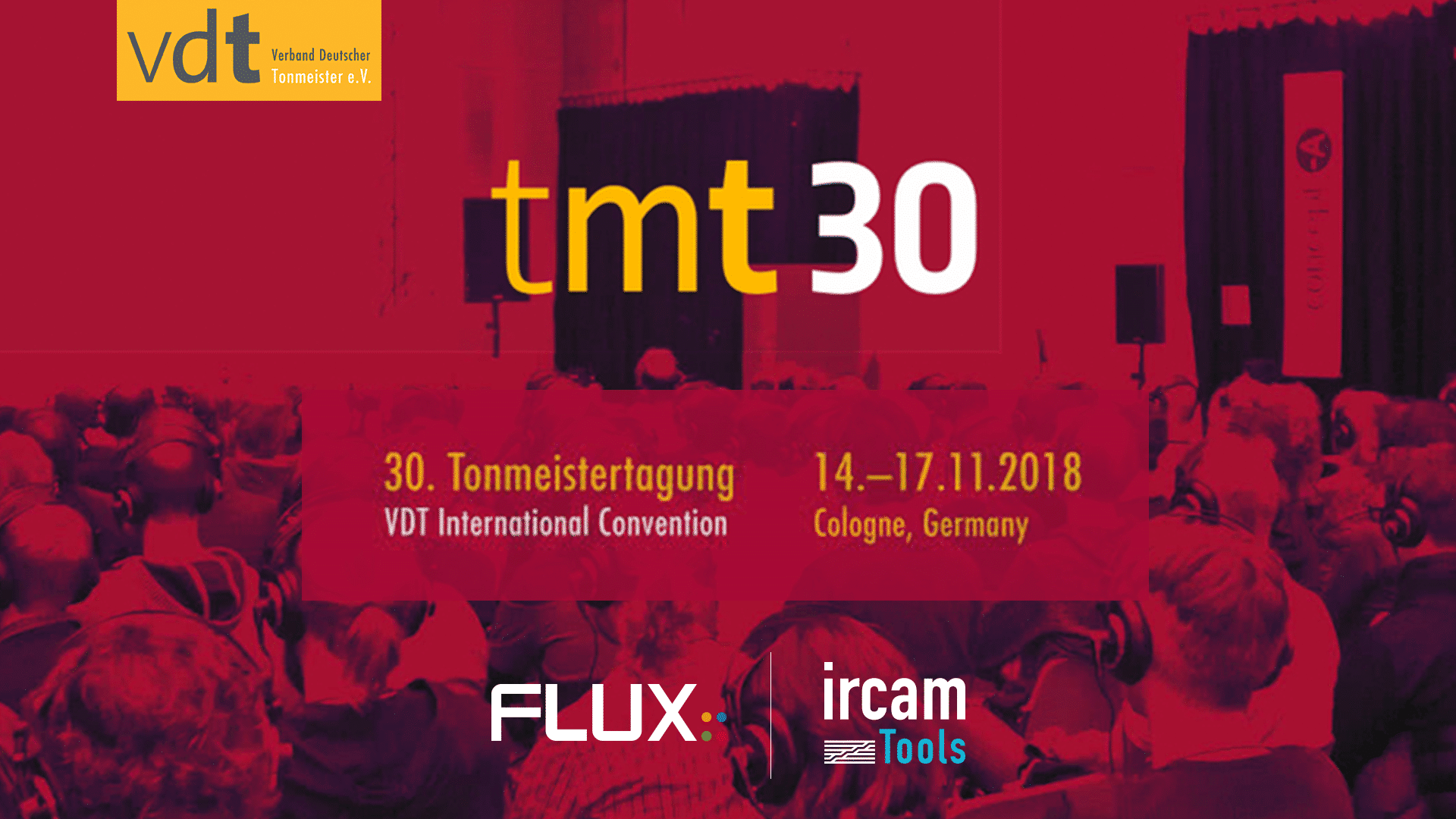 The Tonmeistertagung meet-up in Cologne, Germany, is a yearly congress and exhibition providing an extensive overview of the latest trends in the pro audio industry, gathering leading experts and professionals from the; broadcast, recording, theatre, film and television industry to share their experiences.
This year Flux:: is represented by the live sound engineer & S.E.A product specialist; Jonas Gehrmann, talking about the possibilities Immersive Audio currently offers, and how to create and build an Immersive sound experience for the audience using the AVID VENUE | S6L console and the Spat Revolution Immersive Audio Engine.
The Immersive Audio demonstrations are taking place in the AVID & S.E.A demo room; 2-Demo-H, setup for full on immersive audio integration demonstrations with the AVID S6L.
Daily 11.00, 13.00, 15.00 & 17.00 (Saturday only 11.00 & 13.00)
Tonmeistertagung 2018
https://tonmeistertagung.com/en/2018/
For the second time, the Student 3D Audio Competition for high-quality productions in Ambisonics 3D Audio is facilitated by the Tonmeistertagung. During the show, the jury presents the nominee productions in an ideal 3D audio listening environment, announce the winners, and hand out the awards.
Student 3D Audio Competition 2018
https://tonmeistertagung.com/en/2018/competition/