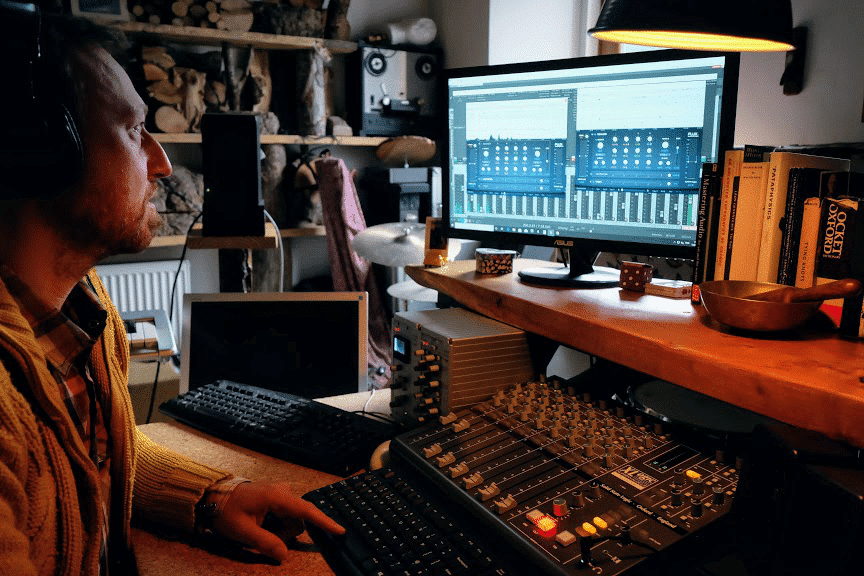 Composer, Sound engineer, owner of St. Mary's Space, recording studio and arts space in the magical West Highlands of Scotland.
My work happens at the intersection between experimentalism, improvisation and left-field rock and pop, which has allowed me to collaborate with many amazing artists, musicians, filmmakers, dancers and performers, including Akram Khan, Gavin Bryars, Kathryn Joseph and Misterlee.  
For the last few years I have been working almost exclusively ambisonically, that is to say, recording, synthesizing and mainly authoring into a spherical soundfield, which in the end is decoded for the required speaker layout.
There are very few tools for this kind of pioneering work, allowing for the 16 channel wide tracks required by Third Order Ambisonic, Evo Channel is one of the best, allowing easy manipulation of several key components of a sound source; EQ, dynamics, and maintaining the vital phase relationship between channels, in one simple to use interface.
I use Evo Channel a lot and I am generally impressed with the sound quality and workflow, it's been invaluable for me on my current project, 'Notes from a Tremulous Hand', a sonic novel full of grotesque characters and mysterious sonic anomalies, 'pataphysics' and the long neglected theories of Marconi -listen out.
Notes from a Tremulous Hand is available soon across several formats including an immersive binaural version (with or without head-tracking).
www.facebook.com/stmarysspace
www.twitter.com/StMarysSpace
www.pinterest.co.uk/charliefait0093/st-marys-space-recording-studio-elopement-venue-cr/