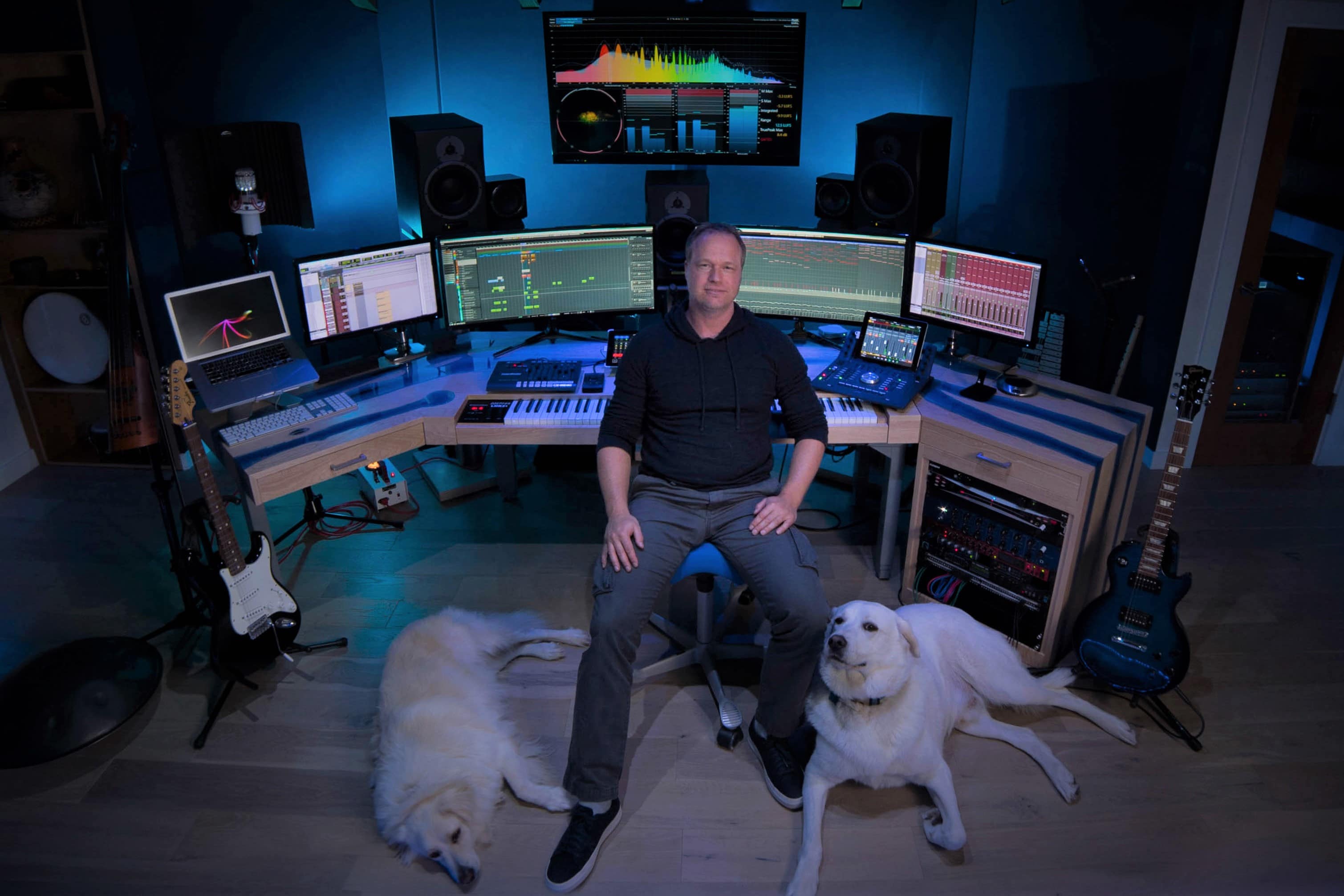 Kim Planert, Los Angeles, USA, originally from Germany, award winning composer and producer working with writing and scoring for TV and Film, with over 230 episodes of prime-time television shows, feature films and  indie features.
"Currently  I'm scoring a documentary about the Planetary Society's Lightsail Mission with the "Science Guy" Bill Nye. The LightSail Satellite is a crowdfunded solar sail project that aims to become the first spacecraft in Earth orbit propelled solely by sunlight."
"Another project I'm working on right now is the writing of new neo-classic music for string ensemble, which will first be heard live in intimate concerts in LA."
"I was involved as an associate producer, and I wrote the score for passion project" Skid Row Marathon", an award winning feature length documentary that follows the inspiring story of a Los Angeles judge who starts a running club on Skid Row, giving members a second chance at life as they battle addictions. "
"Pure Analyzer is always integral to my process from the beginning of a composition to the master, and as I always work in 5.1, the Nebula color coding does a great job telling me exactly what's going on in the space, there's no other tool giving that much insight in one single window."
Prior to Los Angeles, Kim collaborated with several legendary music producers and musicians in the UK including Craig Armstrong, Capercaillie, Secret Garden, John McLaughlin (FIVE), BBC Scottish Symphony Orchestra and the Scottish Ensemble.
As a UK sound engineer and producer he recorded and mixed more than 40 albums and soundtracks for several films including American Cousins, The Bone Collector, and the TV show Crowdie + Cream – won a BAFTA award for "Best Soundtrack" and "Best Theme".
Recently Kim released his first solo album SKYLIGHT inspired by his love for wing suiting and skydiving.
"An ambient, spiritual hybrid sound mixing orchestra with synthesizer, melodic string lines reminiscent of Elgar with the minimalism and emotional depth of Craig Armstrong and Michael Nyman, combined with the cutting edge synth programing of Daft Punk and epic synthpad's a la Vangelis, bridging the gap between song and film music."

Skylight – Notes from a Logbook: smarturl.it/d0hwty
https://www.facebook.com/kimplanertmusic/
https://www.instagram.com/kimplanert/
https://www.youtube.com/user/kimplanert/
https://twitter.com/kimplanert/