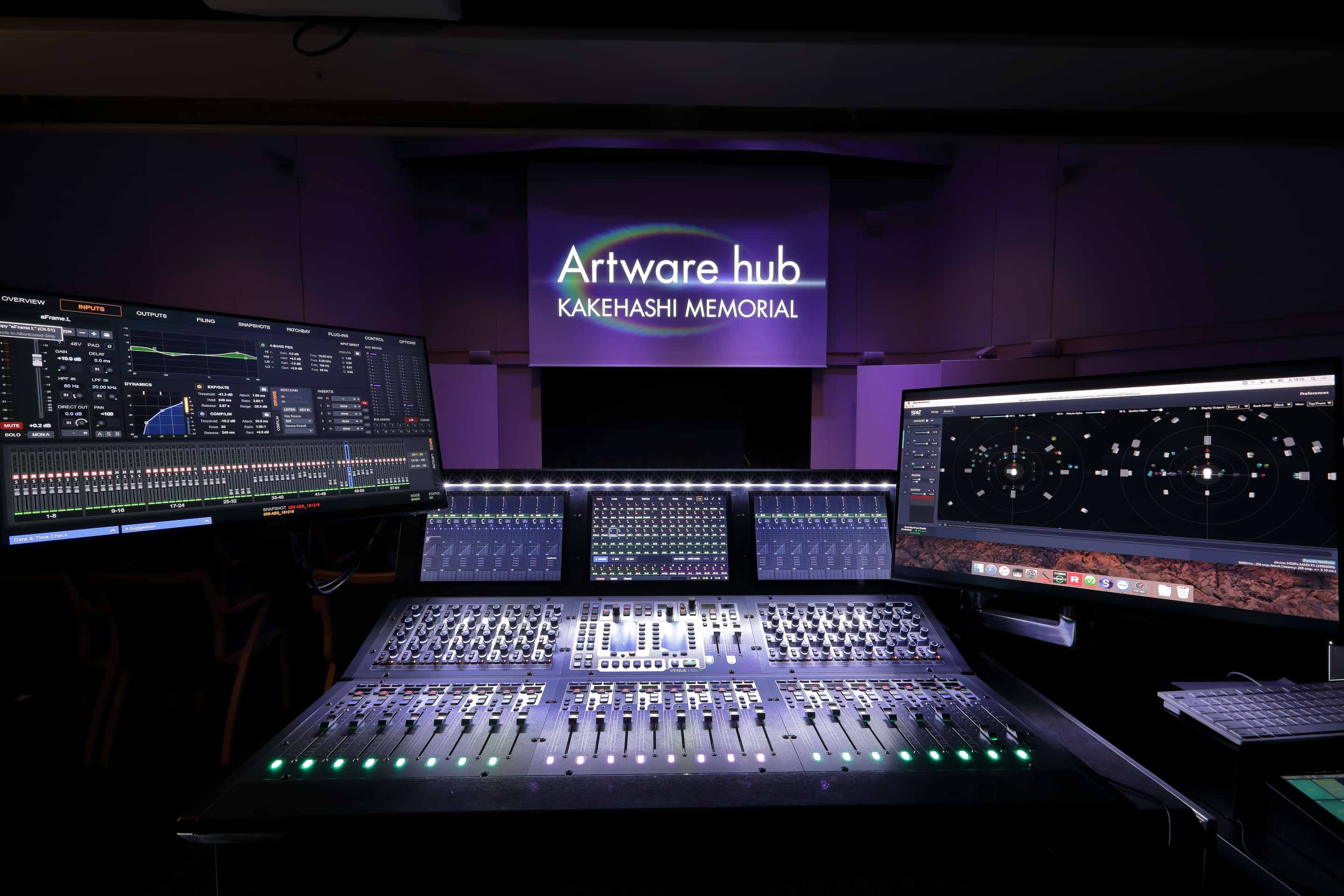 Tokyo, Japan – April 2020…
Shinjuku has a long history as one of Tokyo's most vibrant areas, and Waseda is arguably the district's cultural and creative nexus. The area is home to the renowned Waseda University, as well as numerous museums, theaters, night clubs, and performance spaces.
Waseda's newest venue, the Artware hub, opened its doors in late 2019. Commissioned by the Kakehashi (Arts and Cultural Foundation), the space is the realization of a lifelong dream of Roland Corporation founder and visionary Ikutaro Kakehashi.
What appears at first glance to be a fairly typical live performance venue is, in fact, much more. Designed as an experimental acoustic space, the facility incorporates an unparalleled 36.8 multi-channel immersive audio system based around FLUX::Immersive's SPAT Revolution software engine.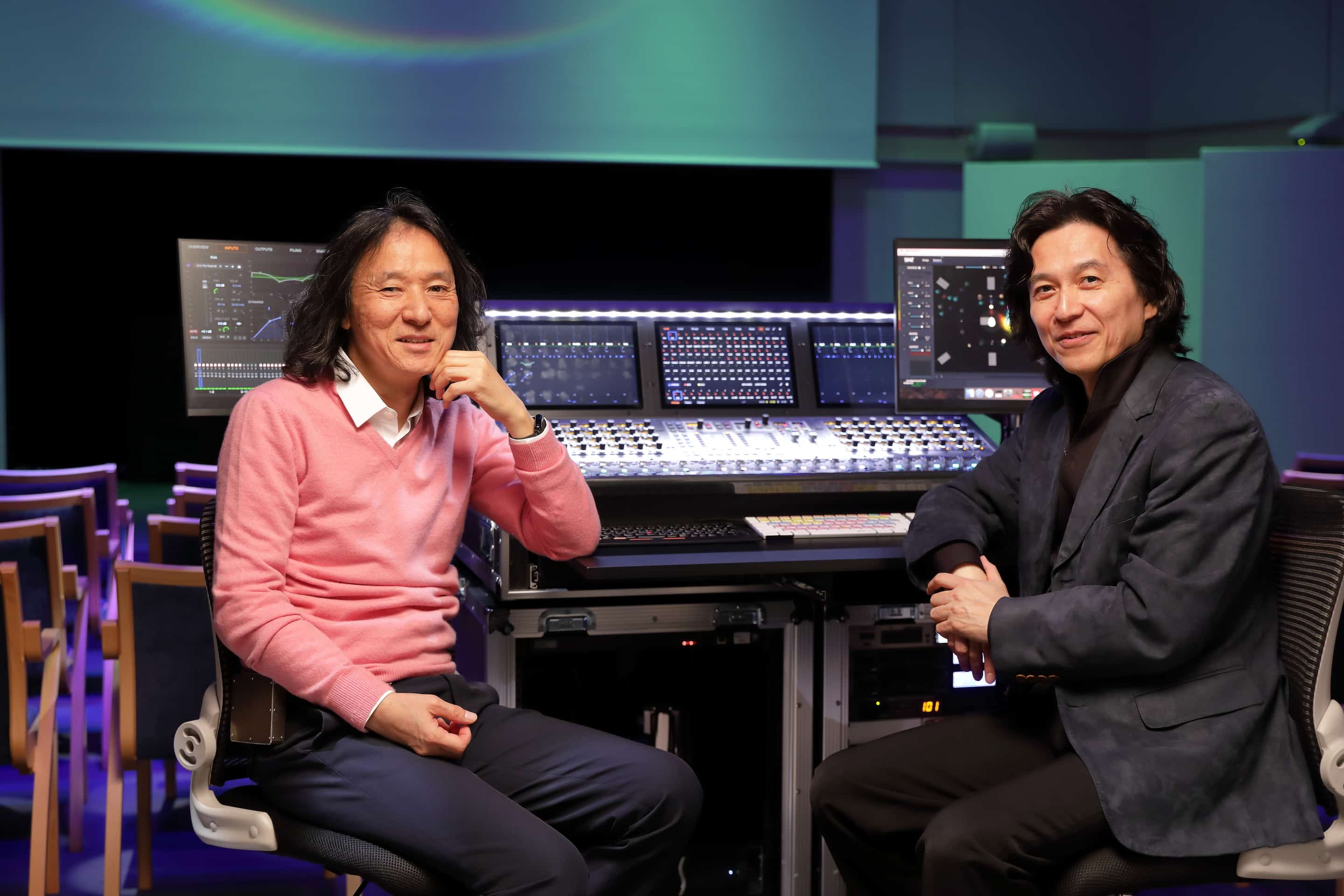 The concept for the space was brought to life by Ikuo Kakehashi, the Kakehashi Foundation's Director, and son of the famed inventor, working with producer/engineer Keiichi Itoh. As Ikuo explains, his father was always cognizant of the relationship between music and technology, and the impact of an environment on creative collaboration. "My father used to say that no matter how good the instrument maker made the instrument, it would be meaningless without a proper place to experience it," Ikuo observes.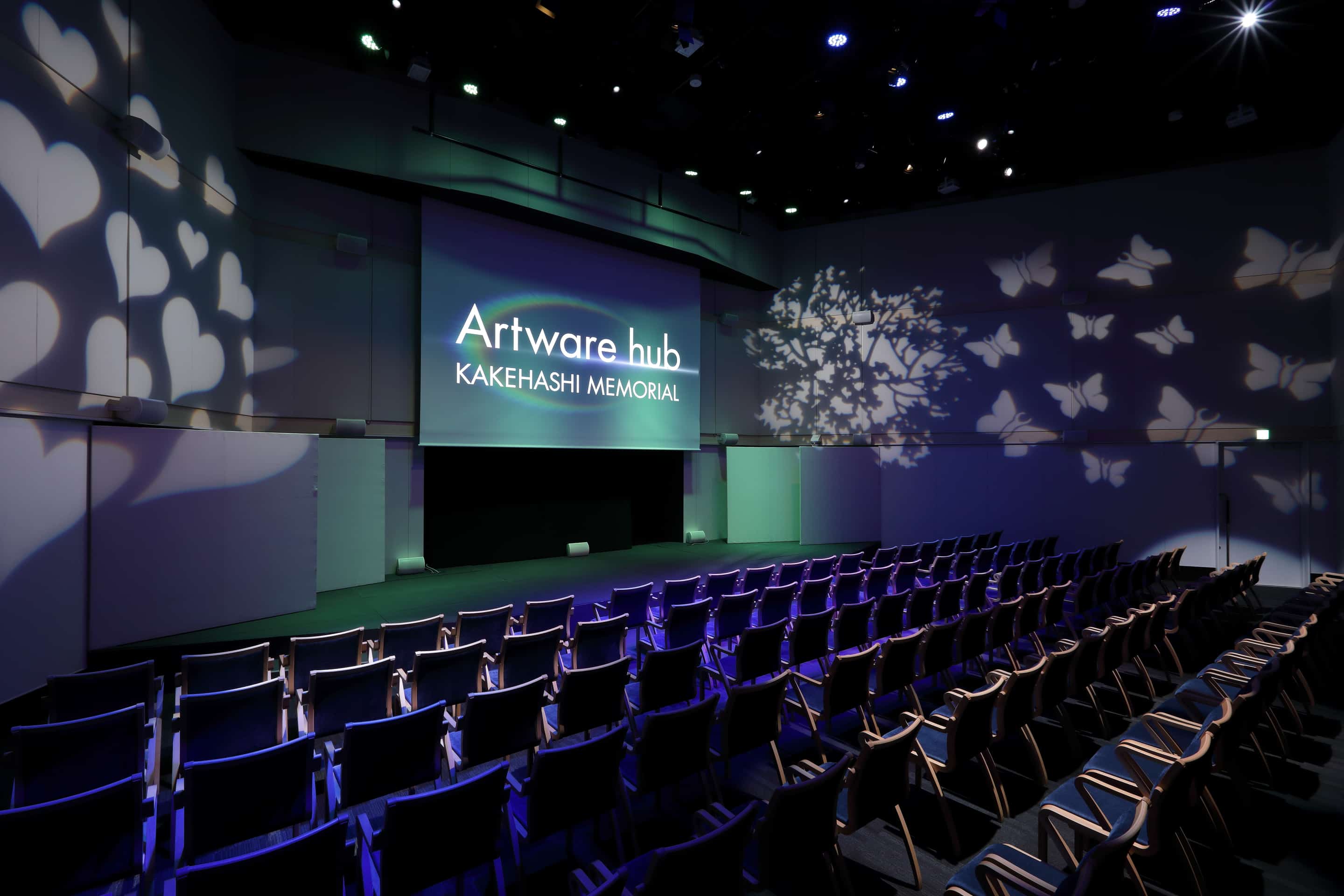 The venue takes its name from the term "Artware," coined by Ikutaro Kakehashi. The term refers to not just hardware and software, but also to the human experience of an artistic performance. "We wanted to create a space that was more than merely a concert hall, that was a place where content of all kinds could be realized, and an environment where multiple people could gather and share in that performance," Ikuo explains.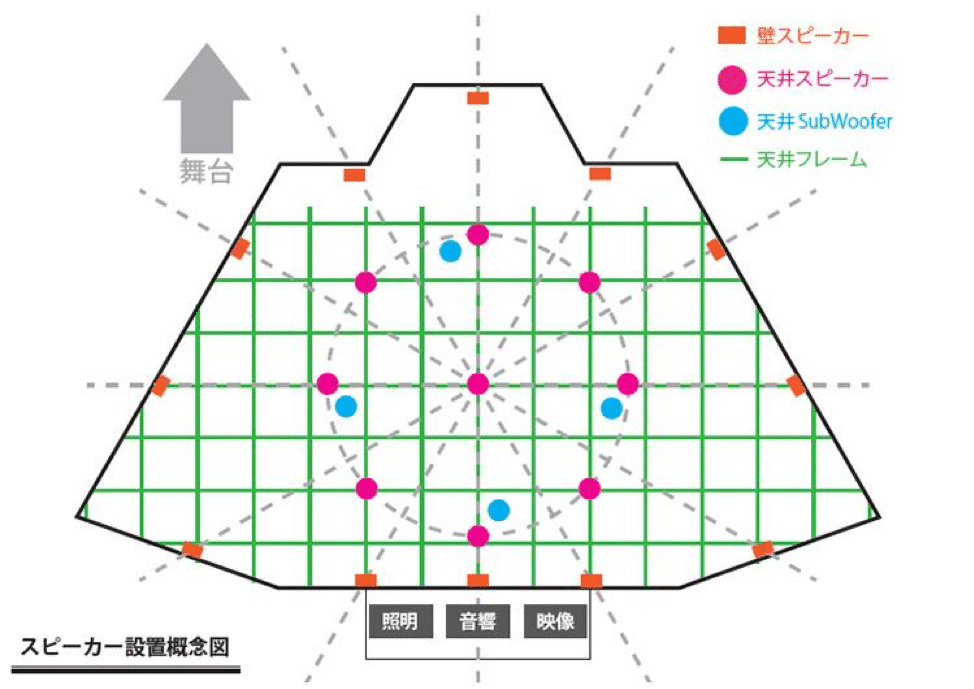 The immersive listening experience was an important part of the performance environment for Ikutaro Kakehashi. As early as 1991, he had developed a 3D audio processor dubbed RSS – Roland Sound Space – one of a number of early attempts to create an immersive experience using regular stereo speaker configuration. "In designing the space, one of the most important areas of content creation for us was immersive audio," Ikuo confirms.
At the heart of the immersive audio system is FLUX:: Immersive's SPAT Revolution, providing acoustic simulation that allows the user to freely arrange input sources in a virtual space where loudspeakers may be freely placed to create virtually any configuration of sonic landscape.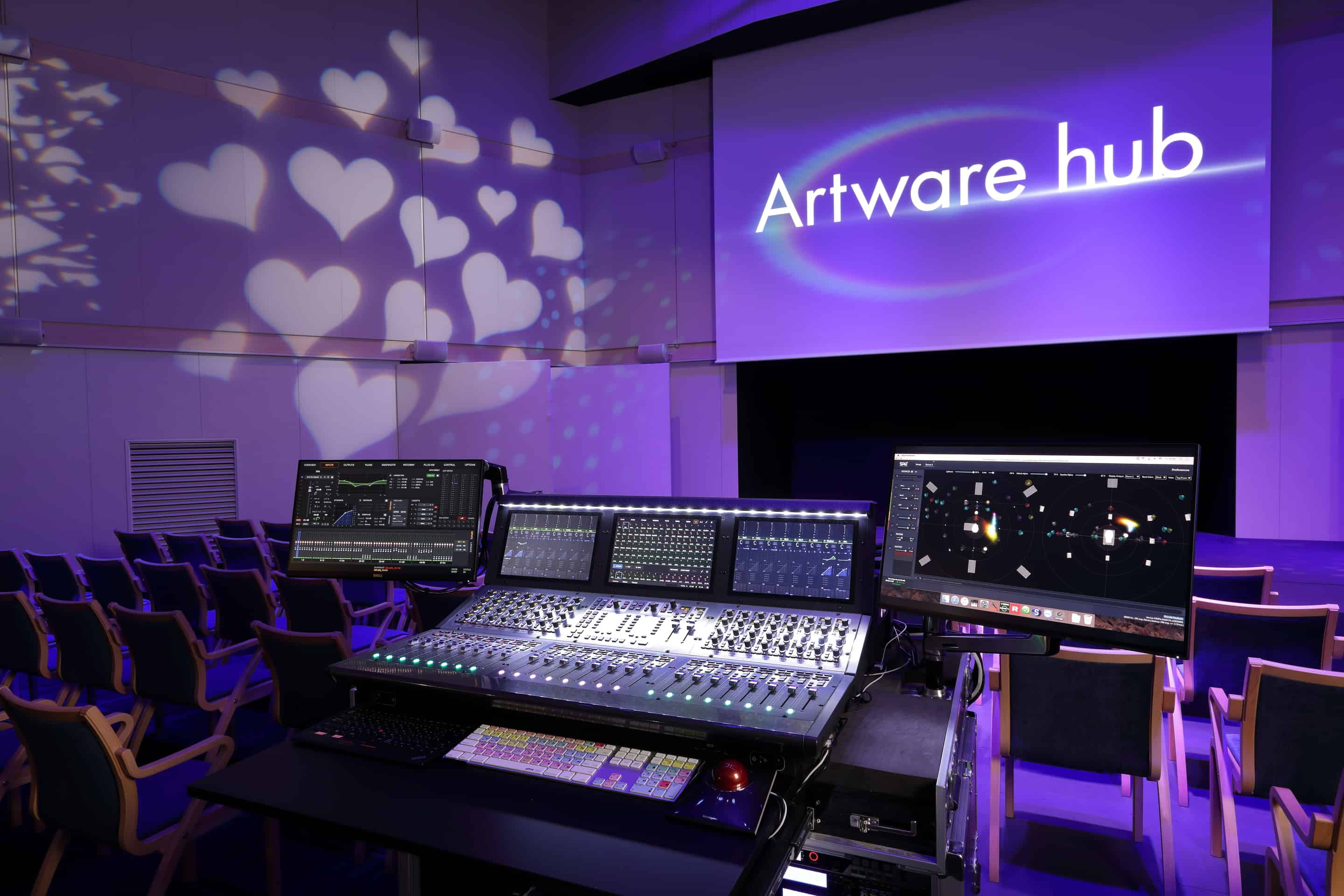 The system is configured using a single purpose-built computer. An RME HDSPe-MADI FX interface provides up to 64 channels of MADI I/O at 96kHz across the 36-channel system. An Avid S6L console offers tight integration with SPAT Revolution for controlling input sources. Since the actual FOH mix position is program dependent, the S6L is purposely housed in a road case to enable it to be moved to the appropriate sweet spot.
Audio sources from the stage, as well as pro tools outputs, are connected to the S6L via AVB, and signal is routed to SPAT via MADI. An Avid MTRIX is at the core of the Artware hub system, providing routing matrix and system monitoring and control. Outputs are converted from MADI to Dante for system distribution.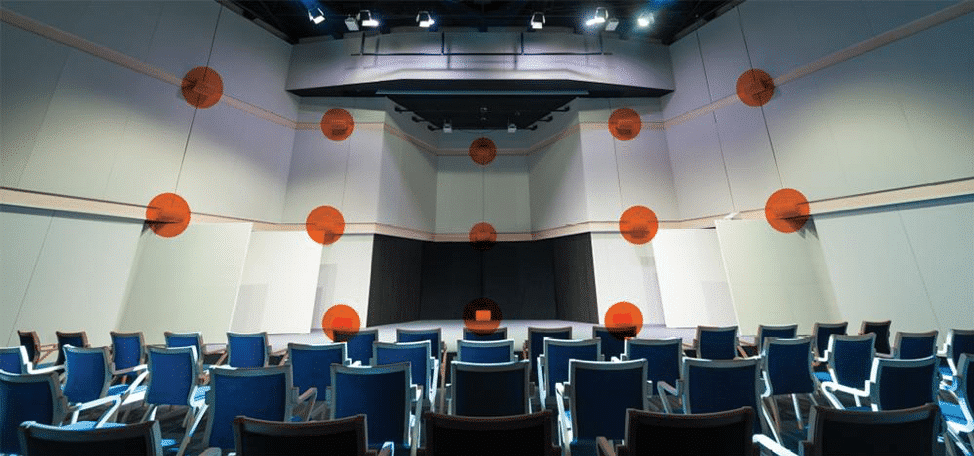 The multi-channel speaker arrangement is comprised of 24 in-wall speakers at two elevations, 2.5 meters and 5 meters, each with 12 speakers arranged in 360 degrees at 30 degrees apart. Nine more speakers – eight in a circle and one at zenith – are attached to a central grid mounted to the ceiling. Three more speakers occupy temporary locations on the front floor for special effects. Eight subwoofers in four cardioid pairs complete the loudspeaker configuration.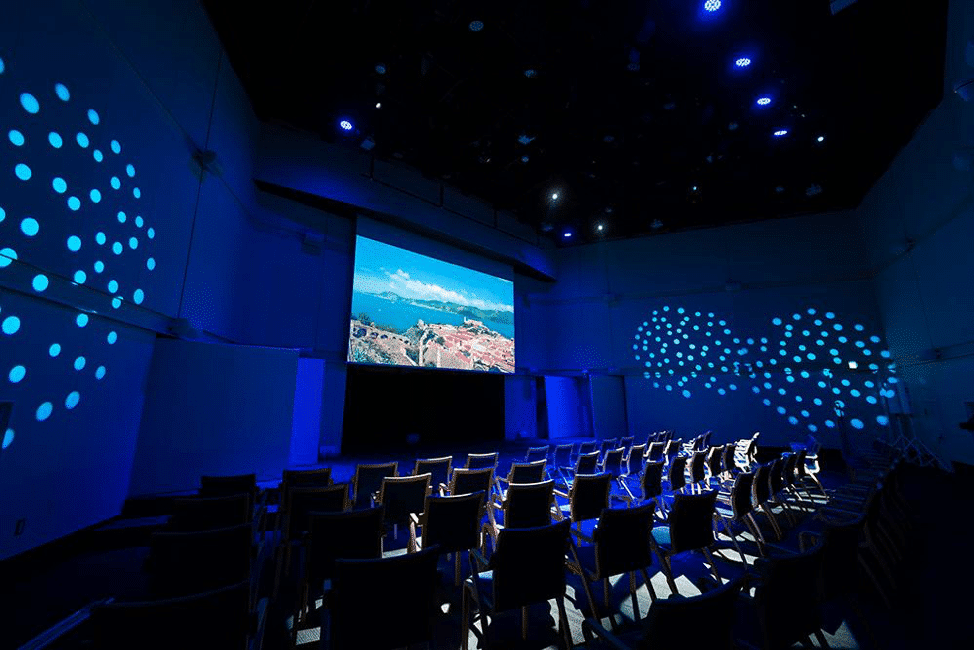 Since its opening in the fall of 2019, the Artware hub has hosted a wide range of performances and garnered high praise from visitors and performers alike. Thanks to the efforts of Ikuo Kakehashi and Keichi Ito, and innovative technologies like SPAT Revolution, Ikutaro Kakehashi's vision can finally be realized.
Systems Solutions Provider: ROCK ON PRO