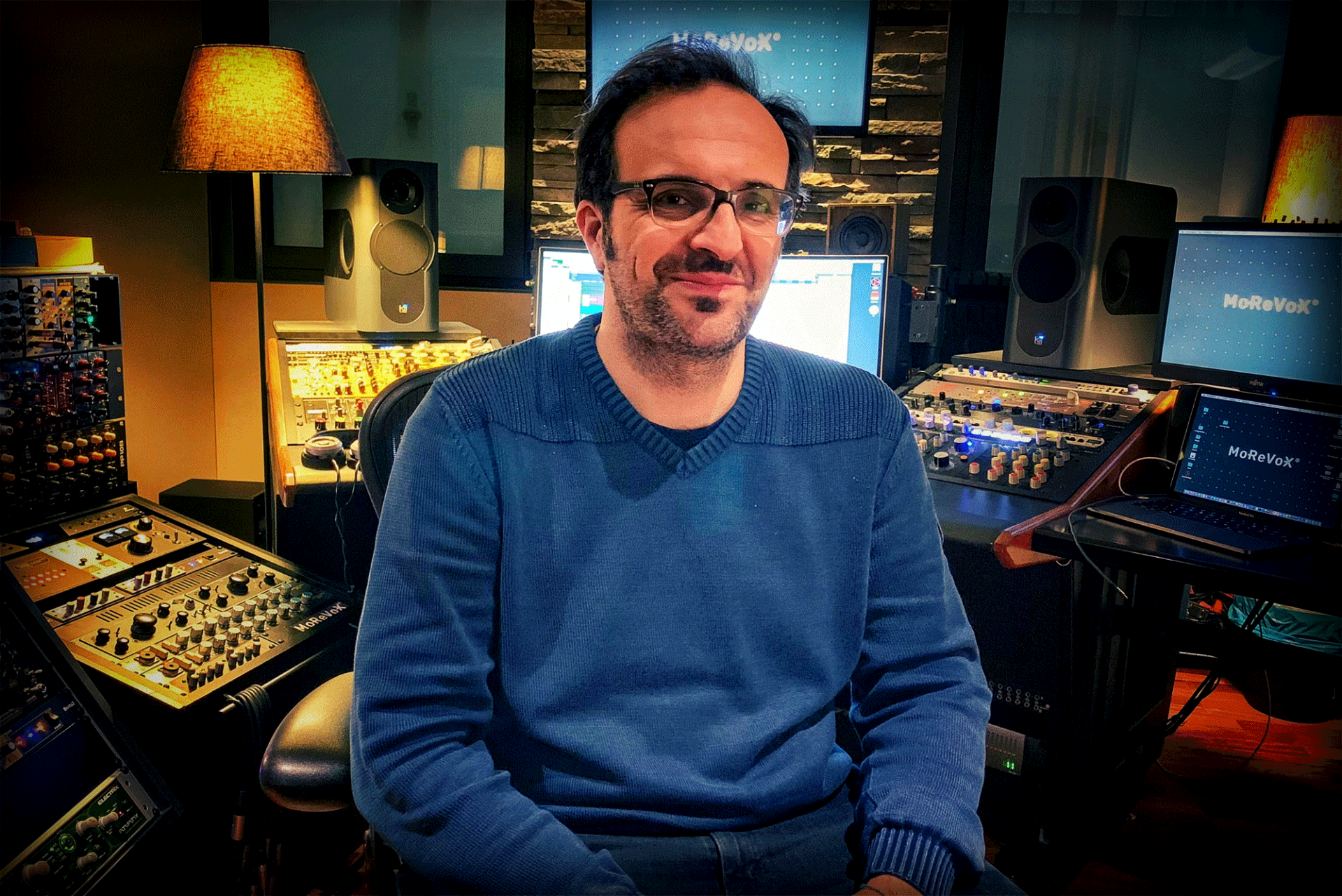 Milan, Italy – September 2020
To say that Sabino Cannone is a busy man is like calling the Nile River a small stream. Cannone likely has more entries in his calendar in a typical week than most of us have in several months. He moves seamlessly from engineering to mixing and mastering, sound design, consulting, and a dizzying range of other projects, clearly loving every minute of his busy schedule.
Cannone is also no stranger to new technology, including being an early adopter of immersive audio.
"I started with the first 5.1-compatible version of Pro Tools, 20 years ago," he reveals.
"I mixed the show Pinocchio in Italy, which was the first musical in Europe to use surround. It was a big show – we did a 6.1 mix, as well as a live band – in a large theater; it was a very complex production. The show is still running, and still using the music I did 20 years ago. They did a run on Broadway three years ago, and I also mixed the soundtrack recording in 5.1 surround."
Several other musicals in surround would follow, as well as a number of installations for visual artists in Italy, Portugal, and Spain. As immersive audio evolved to encompass an ever-widening realm of potential formats, Cannone continued to dive deeper, dabbling in soundscapes for movies, games, and exhibitions. Recently this has included a number of projects using Spat Revolution from Flux:: Immersive.
Cannone's introduction to Spat Revolution came at the tail end of a project with long-time collaborator David Kahne, creating an immersive sonic environment for National Geographic Encounter: Ocean Odyssey, an installation in New York's Times Square. As he explains, it was toward the end of the National Geographic project that he first encountered Spat Revolution.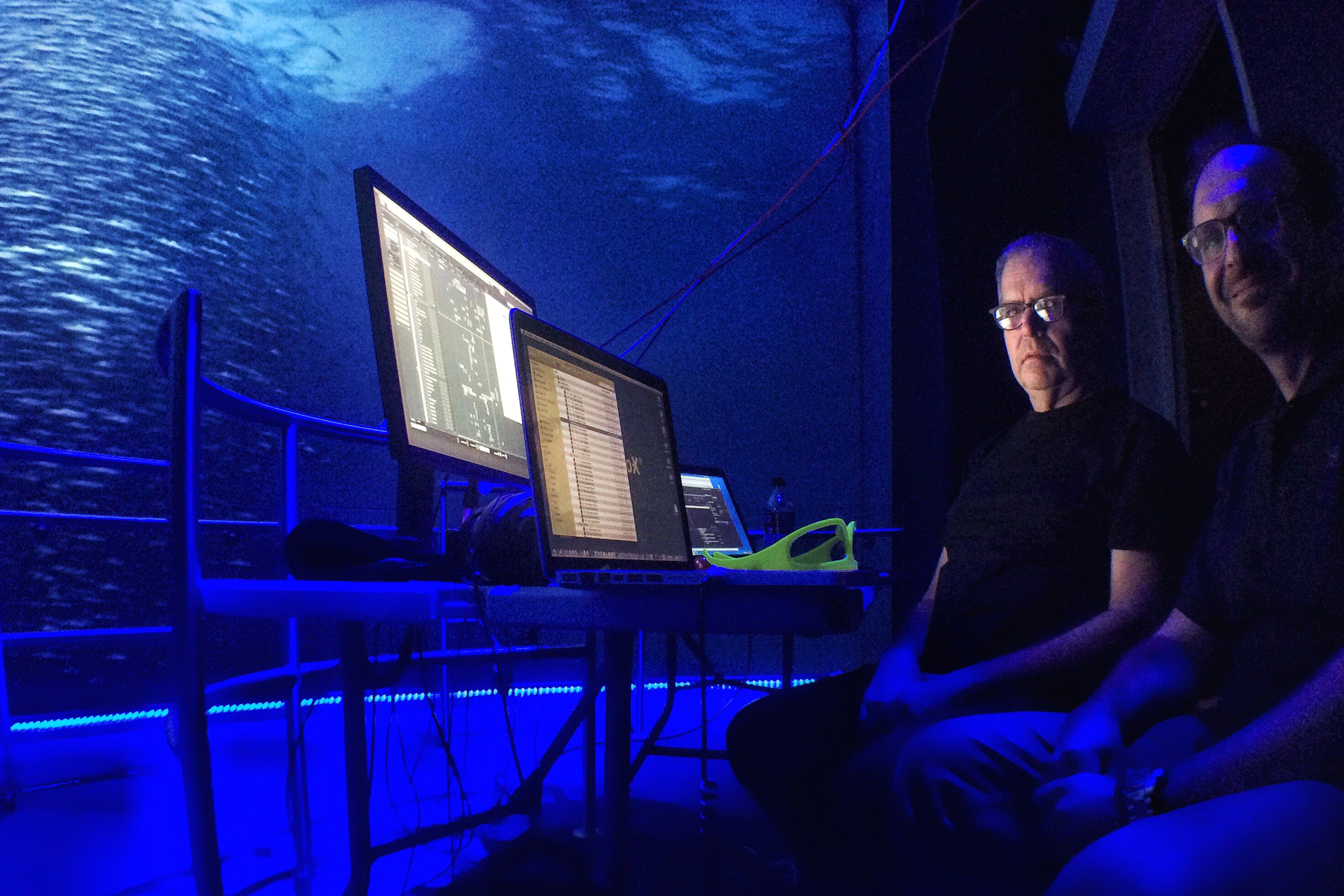 " With Spat Revolution I can do a mix in 5.1 and it will work in 7.1, or in 20.2, it can really adapt to whatever format I need. That's not just a huge time saver for me, but it also makes it easy for me to explore new creative ideas – It's a great tool! "
"In the National Geographic project, we had lots of different environments, with different formats and channel counts. David was the head of the project, and I worked with him in the sound development, creating multichannel soundscapes, as well as the final immersive mix in New York. We both worked in Nuendo, and I also used Pro Tools for the sound development.
We were pretty much done with the mixes when the Flux guys asked me to check out the very first version of Spat Revolution. I started using it for the last part of the soundscape development, and I was blown away with how powerful it was. You were free to create whatever format and channel count you wanted – it was absolutely portable to any setup. I could mix multiple stereo sources to create soundscapes in any format. I created several 5.1 and 7.1 libraries, and used it on some final mixes. I decided right then that I would use it on my next project too."
That versatility, and the ability to adapt each mix to virtually any multichannel format, was a major factor in his enthusiasm for the program.
"The Ocean Odyssey exhibition is spread over several different rooms," he observes. "Each room and environment uses several different speaker combinations. The possibility to not have to redo the mix for each venue on installations like this one is a big value for us."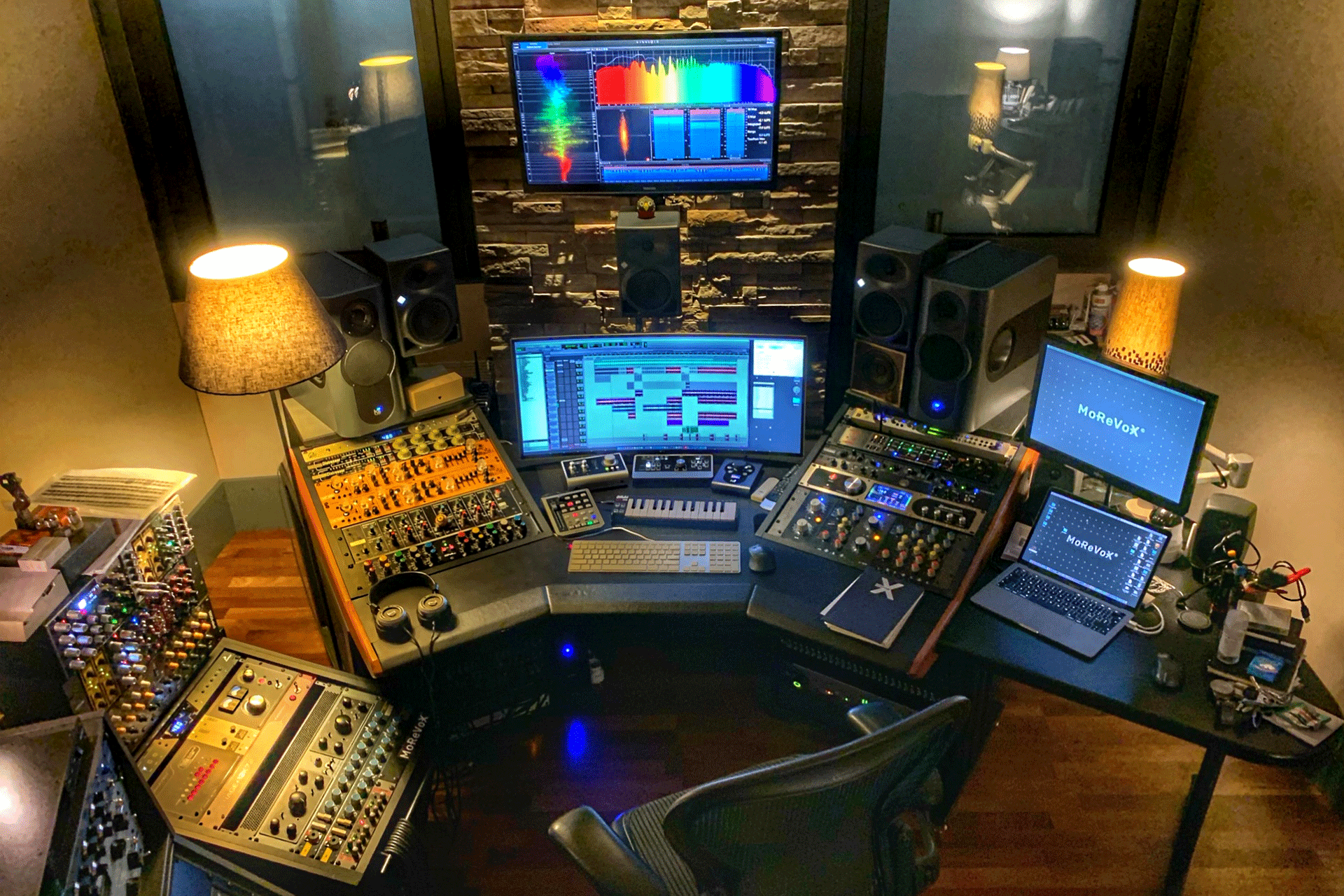 Spat's object based protocol was a new concept, Cannone explains.
"This was my first time working in object-based mixing, and I will admit it took some getting used to. For me, the focus of the sound is the most important factor. With object based mixing, you have a lot more freedom in movement of sounds, but with that freedom it becomes more challenging to maintain focus. It was a challenge at first, but once I understood how to manage objects, it was amazing how much easier it was. I think it was good for me that my first experience was using it on a very complex project, with so many options, because it really pushed me to learn about how to keep things in focus."
Maintaining focus and balance in the mix is important in any format, but even more so when working in immersive, says Cannone.
"I think before you can understand working in immersive, you have to understand balance. All the sounds have to sit nicely in a stereo field before you can spread them to a surround field. And even before stereo, the mix must work in mono. I work a lot in mono – that's another thing I learned from David Kahne. It's funny – if you listen to those old Motown recordings, they were all done in mono, and yet they almost sound like stereo, because of the space and the balance. It all goes back to the way the brain perceives sound."
Needless to say, Cannone is still enthralled with working in immersive audio, and enthused to explore the potential of working with Spat Revolution.
"We have come very far from the early days of immersive," he points out.
"Years ago, when you did a mix in 5.1 surround, it was only for 5.1. With Spat Revolution, I can do a mix in 5.1 and it will work in 7.1, in 20.2, it can really adapt to whatever format I need. That's not just a huge time saver for me, but it also makes it easy for me to explore new creative ideas. It's a great tool."