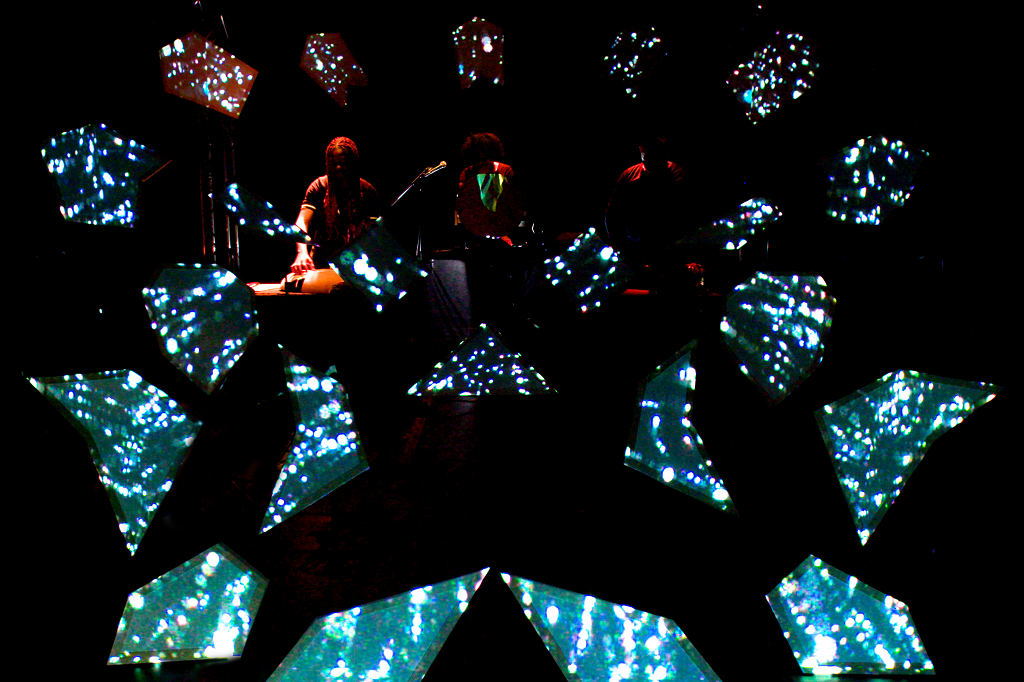 Orleans, France – January 2021
Medical professionals and spiritual healers alike have long acknowledged the healing powers of music. For the Medicine Man Orchestra, it's the basis of their music, their performance, and their mission.
Born out of a collaboration between French producer Mathieu Insa and Beninese Griot Seidou Barassounon, Medicine Man Orchestra takes their style from the tradition of the Griot, the storytellers and poets and musicians of West Africa. But while the Griot are known for traditional instruments like the kora, goje, and balafon, Medicine Man Orchestra mixes it up, bringing in the synth orchestrations of Alissa Sylla from Senegal along with UK guitarist Justin Adams to blend with percussion from Mélissa Hie and Wura Samba, and the Griot storytelling of frontman Barassounon.
On the visual side, Nicolas Ticot's XLR Project cranks out stunning graphics to enhance the show, while France Médias Monde and RFI Labo create an immersive audio experience via binaural technology using SPAT Revolution from FLUX::Immersive.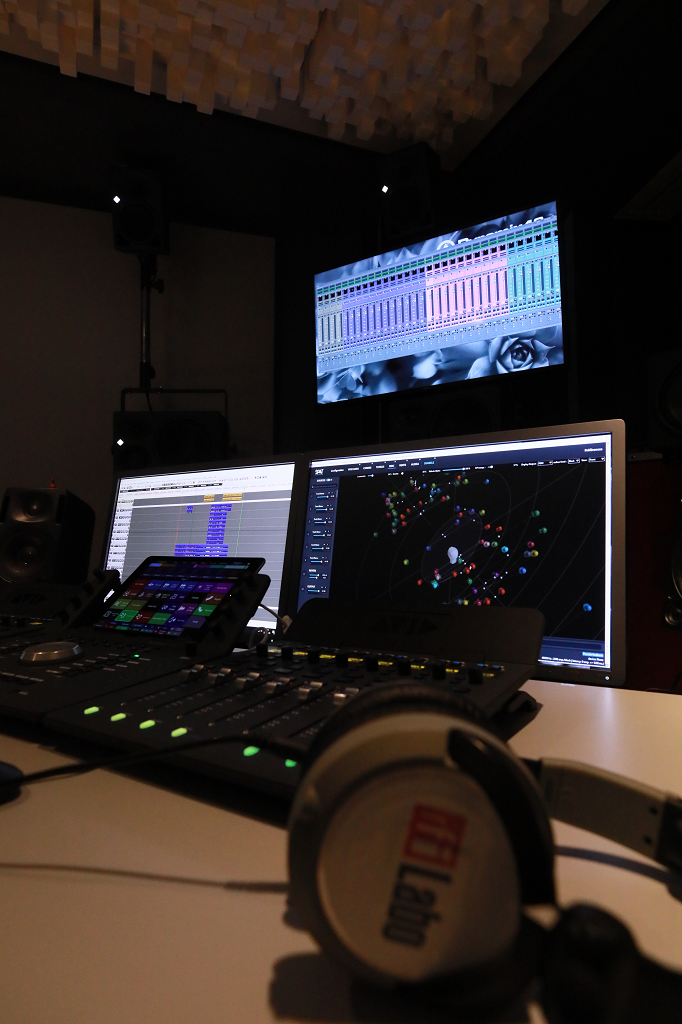 It was a chance meeting at Midem in 2019 that connected the dots between the Medicine Man Orchestra and immersive audio via RFI Labo.
The company has a long history with 3D multimedia, including an ongoing series of productions with their France Médias Monde group. "Mathieu Insa came to our booth at Midem to listen to our SessionLab program where we present artists' binaural mixes," recounts RFI Labo Director Xavier Gilbert.
"He told us about his company, Aribo Production, and about the project he was working on with West African Griots music therapy. We knew immediately that Medicine Man Orchestra was a perfect fit for RFI Labo, with its combination of Griot culture and Electronic Music, and with people who were as passionate about their work as we are."
As composer Alissa Sylla explains, immersive audio is a perfect complement to the troupe's music and performance. "In the teachings and the culture of the Griot, physical space is a critical factor. The songs, the incantations, the dances, are designed for the outdoors – we could hardly enclose this music and these traditions in a room. Thanks to the immersive audio created by the RFI Labo team and FLUX::Immersive, we are able to begin to recreate that space, to immerse the viewer in a space that is more tangible than a typical stereophonic space."
"The Medicine Man Orchestra's music is ideally suited for an immersive mix," confirms Benoit Le Tirant, 3D audio sound engineer with RFI Labo.
"The balance between the acoustic sources and synthesizers can sometimes be a challenge, and being able to refocus them within the 3D field helps them to be heard yet not stand out from their intended place in the mix."
" Depending on the song, between 50 and 70 tracks per song are distributed according to their group – harmony, rhythm, percussion, vocals – into four or five binaural rooms within SPAT "
For live performance, the SPAT Revolution system is coupled with a single PC running Pyramix software. "Depending on the song, between 50 and 70 tracks per song are distributed according to their group – harmony, rhythm, percussion, vocals – into four or five binaural rooms within SPAT," Le Tirant explains.
"This enables us to have a quick view of each group of instruments, and makes the mix more intuitive and more precise."
Le Tirant also points to SPAT's object-oriented approach as a critical part of the workflow. "Being able to link and unlink objects really changes my way of mixing in movement. The visual interface ideal for immediately putting the intent and result of the mix into perspective."
As with any leading-edge technology, the company is also a critical choice, observes RFI Labo's Gilbert. "Before choosing a tool, we choose the company behind it. At every point in our productions, we need knowledgeable and responsive help from people who understand the purpose of our artistic work. The strength of SPAT Revolution is the FLUX:: team."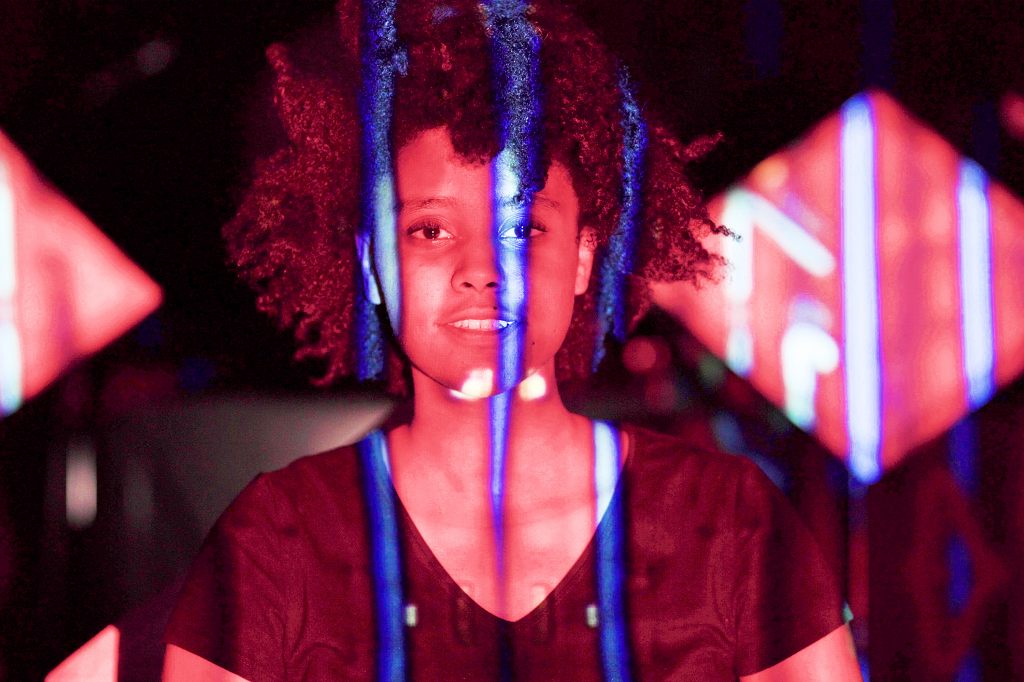 "With much of what is called 'World Beat' music, there is a very dynamic component that is often very electronic and highly produced," observes Producer Mathieu Insa.
"With Medicine Man Orchestra, we wanted to restore the relationship between the modern and traditional. The use of immersive audio highlights the elegance of Alissa Sylla's electronic sounds with the spectral griotic aura of Seidou Barassounon. In short, immersive audio is precisely the right platform to reinforce the sacred content of the project. More than fusion, I would call it almost a magic osmosis"
"Immersive audio can be applied to all styles of music – you just need to ask yourself the right questions," offers Le Tirant. "What do we want to convey to the listener? With MMO, we have the added dimension of music therapy. Immersive audio is perfect for this application, where the music must immerse the listener within the music and its movements."
"Especially in these very challenging times, the Medicine Man Orchestra project, which is created around the idea of being therapeutic and calming, is surely quite appropriate," concludes Sylla.
"These therapies are very important in the face of issues of anxiety and isolation."
Medicine Man Orchestra's album will be released February 5, 2021 on all major streaming platforms, uniquely in binaural.