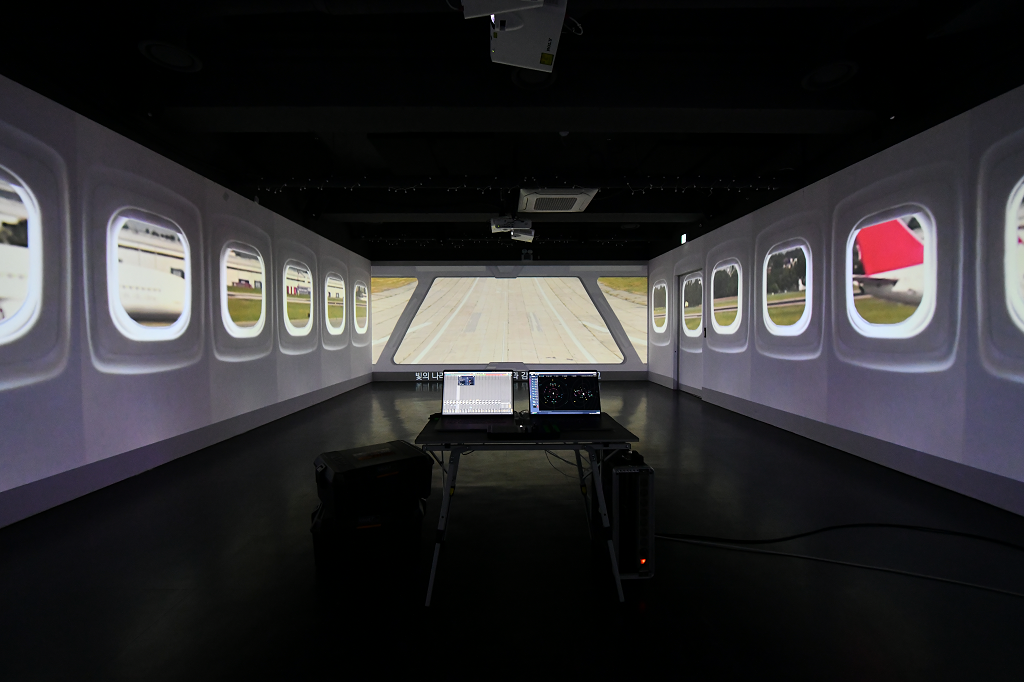 Seoul, Korea – March 2021
Teaching religion and spirituality to young people has always been a challenge, and even more so with the limited attention spans of todays' media-savvy youth. Korea's Presbyterian Association aims to address the challenge head on with the opening of the new Jibet Center in Seoul.
Occupying the entire third floor of the new 100th Anniversary Memorial Hall, the Jibet Center teaches the tenets of Christianity via an interactive environment that includes immersive audio via FLUX:: Immersive SPAT Revolution.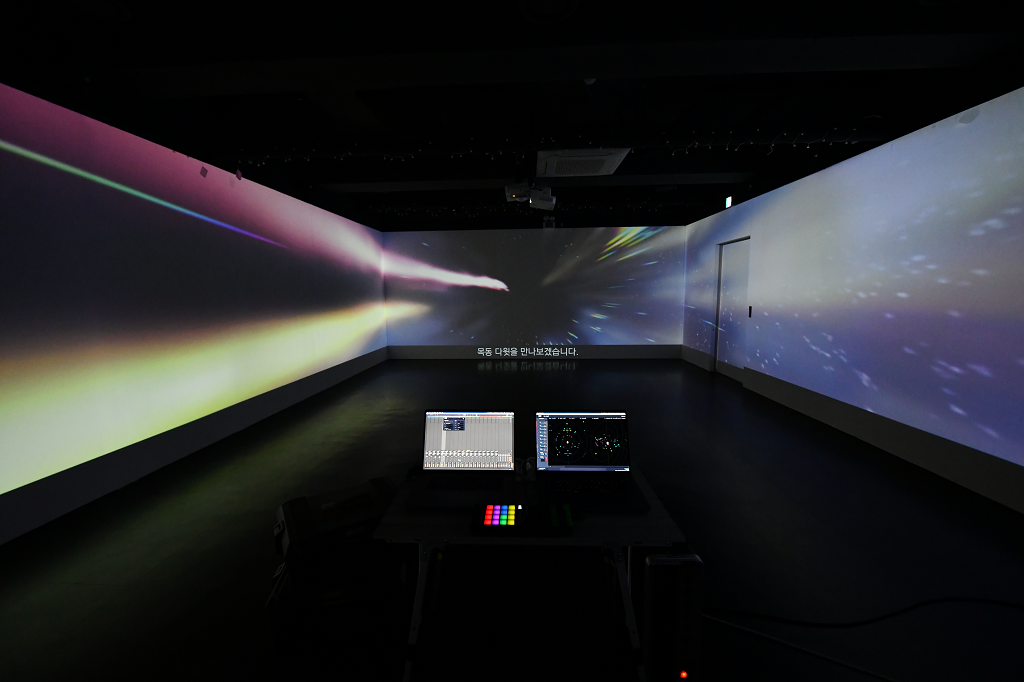 Myungsung Nano Systems has created an immersive system implementing a 12.1 channel audio setup designed by Dohyung Kim, with music and sound designed by electronic musician Joonha Kim. A total of 12 HMH 6-inch loudspeakers cover the room, along with a single HMH subwoofer. The loudspeakers are placed along two walls, with SPAT localizing the sound for a wide range of immersive performances.
"With the network configuration, we are able to run audio and OSC transmission at once, making it easy to configure the system, as well as sending and receiving high-quality multichannel signal," observes Dohyung Kim.
"It's also interesting to find the optimal transmission protocol depending on each location. With about 32 sources, we were able to operate with only two MacBook Pros, a playback and processing application. This enabled me to mix and perform various other tasks through a single LAN terminal, and interact directly with 360-degree video during pre-production."
The space includes four-sided interconnected walls of video and immersive audio, designed for flexibility and versatility. Adjacent the main space is a fully equipped recording studio, and students are encouraged to create and contribute their own content as well.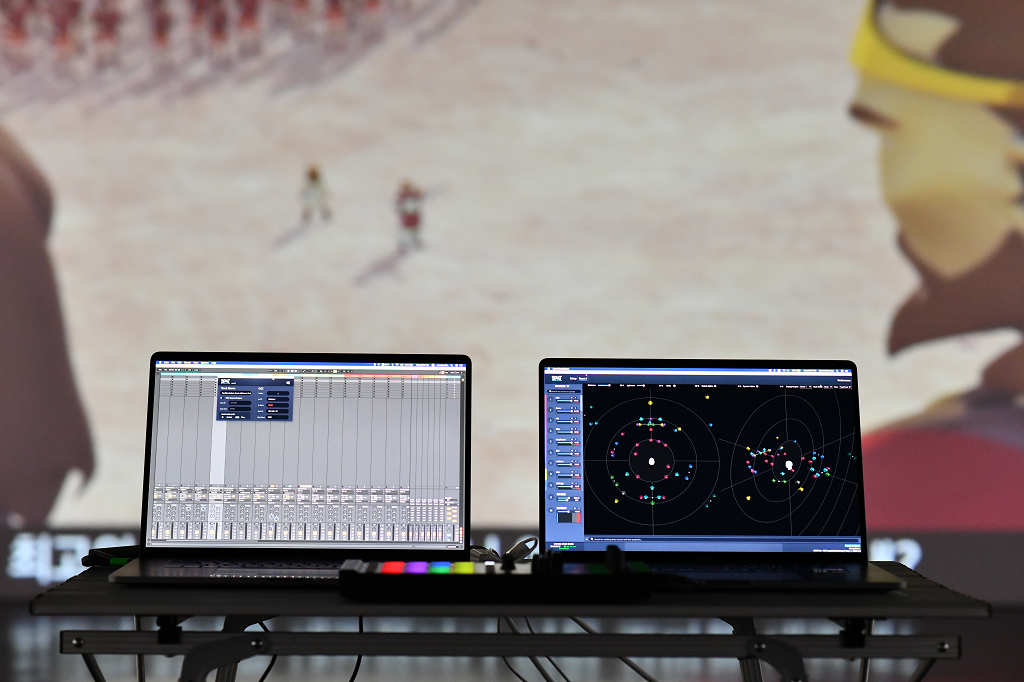 " There are always challenges in live situations, but SPAT is really the best solution for this installation, and adapts to our needs easily. It is a powerful tool that can bring out my creativity. I have used it to try some new arrangements of my music for binaural or immersive shows, and it always inspires me to try new things. "
Early adopters of immersive audio, Myungsang Nano Systems have been behind a number of projects on the Korean peninsula, including the recent Dolby Atmos system at Sungkyul University's Department of Arts.
As Dohyung Kim explains, the selection of SPAT Revolution for the Jibet Center project was a logical one.
"SPAT's integration with multiple DAW platforms, OSC, and MIDI, and its powerful flexibility were of paramount importance for an environment like this one, where children create multimedia content for immediate implementation. SPAT enabled us to program a system where azimuth can be programmed to interact directly with, for example, an external synthesizer's LFO controls, or to enable the pitch control to move the Y-axis position. We were able to preconfigure speaker arrangements, panning, and routing to make it easy for the children to come in and use the system."
"There are always challenges in live situations, but SPAT is really the best solution for this installation, and adapts to our needs easily. It is a powerful tool that can bring out my creativity. I have used it to try some new arrangements of my music for binaural or immersive shows, and it always inspires me to try new things. With SPAT, anyone can build a system at a reasonable cost, and expand the scope of your work to reach your imagination."