Meung-sur-Loire, France – April 2022
We had the pleasure of meeting with Matthew Lien, world music singer-songwriter, producer, and sound-designer from Canada, for an interesting conversation about immersive audio production, and about a multi floor immersive installation created by Matthew and his team from the SOUND AND VISION COLLECTIVE, for the BCIT campus in Vancouver.
The designers of the new 4-floor building on the BCIT campus wanted an innovative visual and audio installation in the public space of the building, presenting the natural ambience of the area. Each of the four floors features photographic images along with sounds, which would be experienced at that elevation level, starting with whales and waves on the first floor, up to wind and soaring gulls on the fourth floor.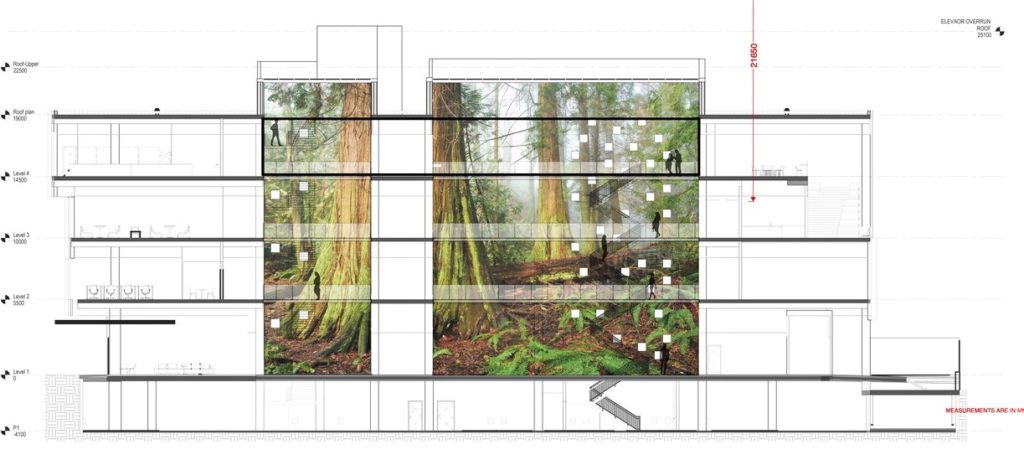 Matthew Lien was chosen to join the sound design team for the 32-channel BCIT installation, working with renowned Academy Award winning sound designer/audio engineer Jeff Wright. The team designed a 4-level soundscape, seamless across each level of eight speaker channels, to breathe sonic life into the large scale photographic installation by team leader Daniel Fox.
"When BCIT contacted us for ideas, we settled on a four-level life-size soundscape of an offshore outcropping where waves crashed on the rocks below and birds nested in the trees above. There would be 8 discreet ceiling speakers installed in each of the walkways of the 4 floors overlooking public space, for a total of 32 speaker channels.", said Lien.

"To accommodate the complexity of a sonic environment existing within 32 speaker channels on 4 levels, we relied on the SPAT Revolution software from FLUX:: Immersive. Our ultimate goal was for the sound to be spacious and true to life where observers experience the atmosphere, but not the speakers.", Lien added.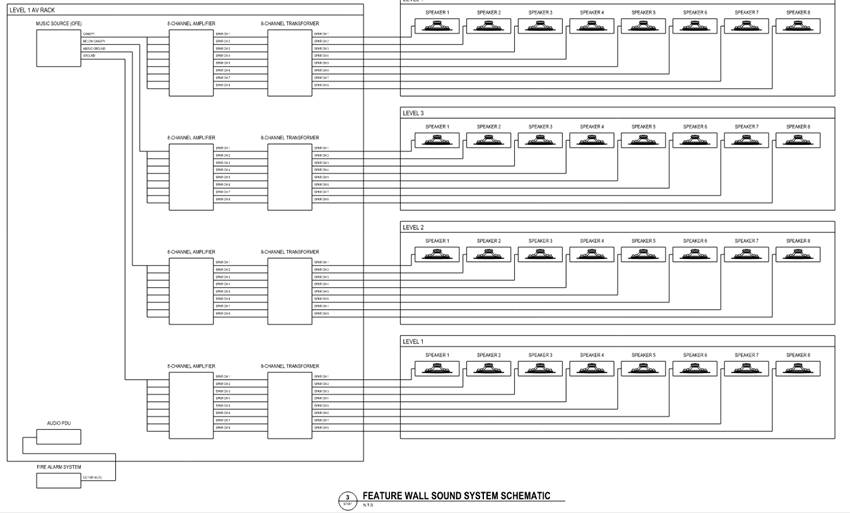 Matthew has been exploring the realms of spatial audio since the beginning of his career, working with transaural processing using systems such as Roland's RSS and Desper's Pro Spatializer, and later incorporating those technologies into surround sound mixing.
"I began experimenting with binaural recording many years ago when earphones became a dominant playback platform, breaking new ground using binaural impulse responses and publishing my research and results with the Audio Engineering Society.", said Lien.

The SPAT software has been in Matthew's toolkit for several years already, starting with the design of non-typical speaker array sound-art installations, including a 24-channel "sound dome" called Surroundings for the opening of a new park in Taiwan, and a 16-channel installation called Consonance, which features a unique form of Bunun aboriginal singing, permanently installed in the National Museum of the Republic of China.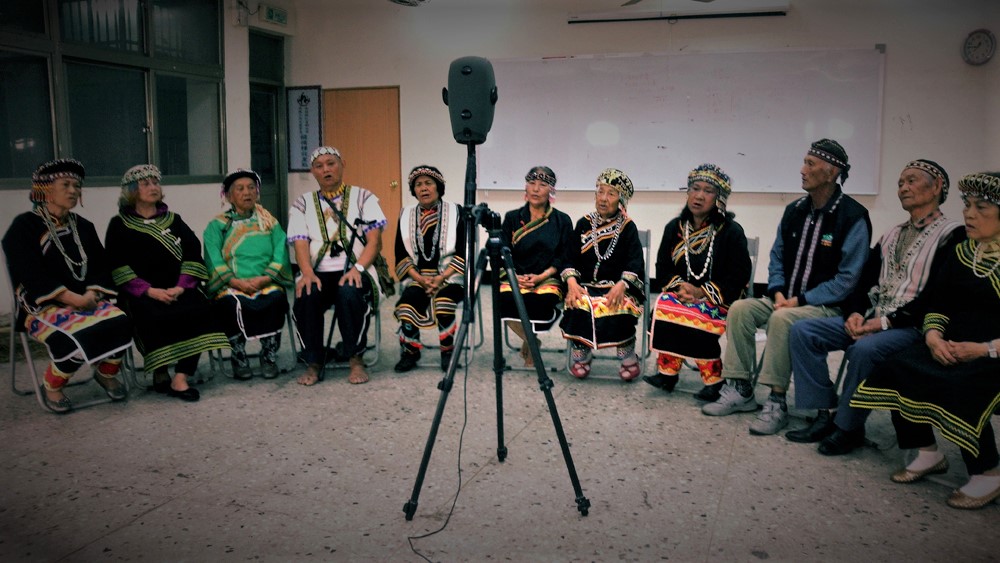 "I believe, when creating multi-channel audio designs, that the listener should never hear a speaker, but rather a sound-field. Therefore, stereo and multi-channel imaging, and bleed between audio zones is very important to fully immerse the listener in the audio experience, rather than presenting what sounds like a bunch of speaker points.", said Lien.
"SPAT Revolution is the ultimate tool for this type of work, as there is practically no speaker array which can not be virtually realized within the software. The extremely flexible routing, processing, and even panning methods combined with object based mixing and automation, makes SPAT Revolution an invaluable tool for designing new soundscapes for non-typical playback systems.", Lien added.
The BCIT project was managed by Daniel Fox of FEEL THE WILD VR, who reached out to Jeff and Matthew, as they formed the SOUND AND VISION COLLECTIVE about a year ago and were looking for interesting and unusual projects to engage in together.
"Once Daniel selected a visual reference, Jeff and I selected audio assets to feature in the production. Working in my Yukon-based studio, I was able to model the entire 32-channel / 4-floor speaker array in SPAT Revolution to sketch out the audio scenes — complete with cross-bleed from speaker to speaker, and from floor to floor — using binaural playback for headphone monitoring. Jeff was then able to play back and recommend changes, from his multi-channel studio in Toronto.", said Lien.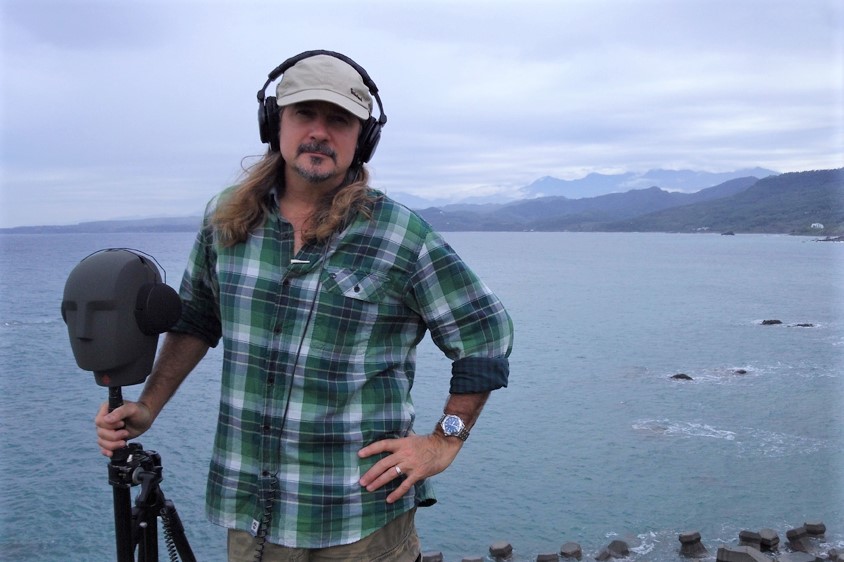 "In my experience, either when designing complex audio installations or when processing simulated binaural in parallel with native binaural sound design, SPAT Revolution is incredibly helpful, enabling me to accomplish challenging tasks while inspiring new ideas. I often find myself sitting back on playback, feeling a sense of accomplishment and amazement mixed with a good dose of gratitude for the designers that make this software possible.", Lien added.
The BCIT installation is a massive project with no lack of challenges for the three audio and visual visionaries, a team with extensive experience and dedication to the creation of groundbreaking immersive content using innovative methods such as VR, 360 high resolution video, and Ambisonic Spatial sound.
"My vision for the BCIT commission was to create an immersive nature experience that would bridge the campus to the wilderness. In the atrium, on the giant open wall, spanning over 4 floors (25m x 25m), a life-scale image of an iconic Pacific Northwest landscape would visually transport the viewer, while a 32-speaker sound installation would immerse their audio sensory.", said Fox.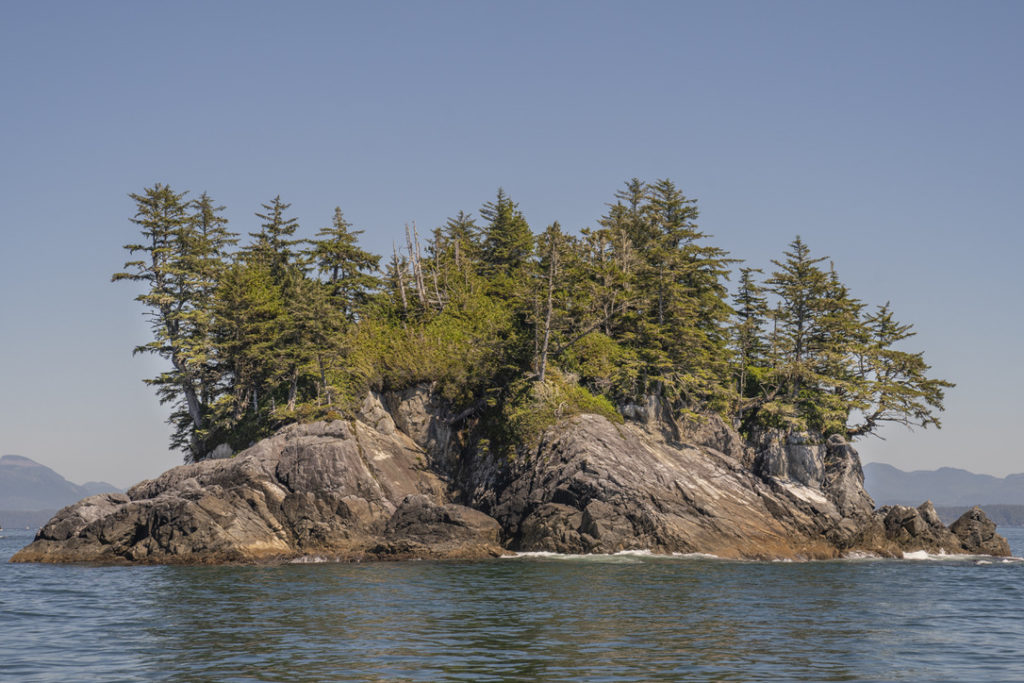 "The challenge was not only in mixing this complicated soundtrack but even moreso, to add a 3D-sound element in it by having the sound characters move across and in/out, as if the scene was fully alive and unpredictable. SPAT Revolution turned out to be the best tool to execute the installation without compromising the vision.", continued Fox.
"When we faced this challenging mix situation, necessitating multiple outputs within a specific environment, we were able to utilize SPAT Revolution's intuitive room construct capabilities and customize it entirely to our needs. I'm not sure if any other software would have been able to handle our requirements with such ease. Thanks, SPAT Revolution!", added Wright.
"The only real challenges we ran into with SPAT Revolution was due to the advanced options within the software. But thanks to the support at FLUX: Immersive, we quickly overcame any issues and were working within a perfect virtual model of the installation within a short period of time.", added Lien.
As with most large scale construction projects, the BCIT building construction is behind schedule, the opening date is sometime later this year (2022).
SOUND AND VISION COLLECTIVE
DANIEL FOX – https://danielfox.co
Daniel is a professional photographer, founder / creative director of FEEL THE WILD VR, the author of FEEL THE WILD, a Sony – Arc'teryx – Sandisk ambassador, and solo wilderness explorer. Daniel's work is supported by Insta360, Sennheiser, and Klean Kanteen.
JEFF WRIGHT – https://hughqelliott.com/jeffwright/Jeff_Wright
A veteran sound engineer specialized in recording voice for Academy, Gemini, and Emmy winning films, series and music, Jeff has worked on projects like MTV's Undergrads, Angela Anaconda, BraceFace, Arthur, Franklin, Family Guy and The Nut Job. His clients include Warner, EMI, and Sony, and bands Jellystone, Kardinal, Dean Brody and the Breit Brothers.

MATTHEW LIEN – https://matthewlien.com
Matthew is a Yukon-based multi-platinum recording artist, producer and sound designer. His first release "Bleeding Wolves" became a multi-platinum legend in southeast Asia, where he's since won the region's Grammy and Emmy equivalents. In Canada, he's received the Yukon University Innovation Prize, and the Best Artist award plus two nominations at the Western Canadian Music Awards, in addition to Canada's Parliamentary Certificate of Honour. His works include 20+ studio albums, award-winning soundtracks and documentaries.