How To download and install on an offline computer using FLUX:: Center
Important – Verify that the latest version of FLUX:: Center is installed on BOTH the Online computer (used for the download), and on the Offline computer (where the installation will be done)
1 – On the online machine
Open Flux:: Center preferences and click on 'clear cache' button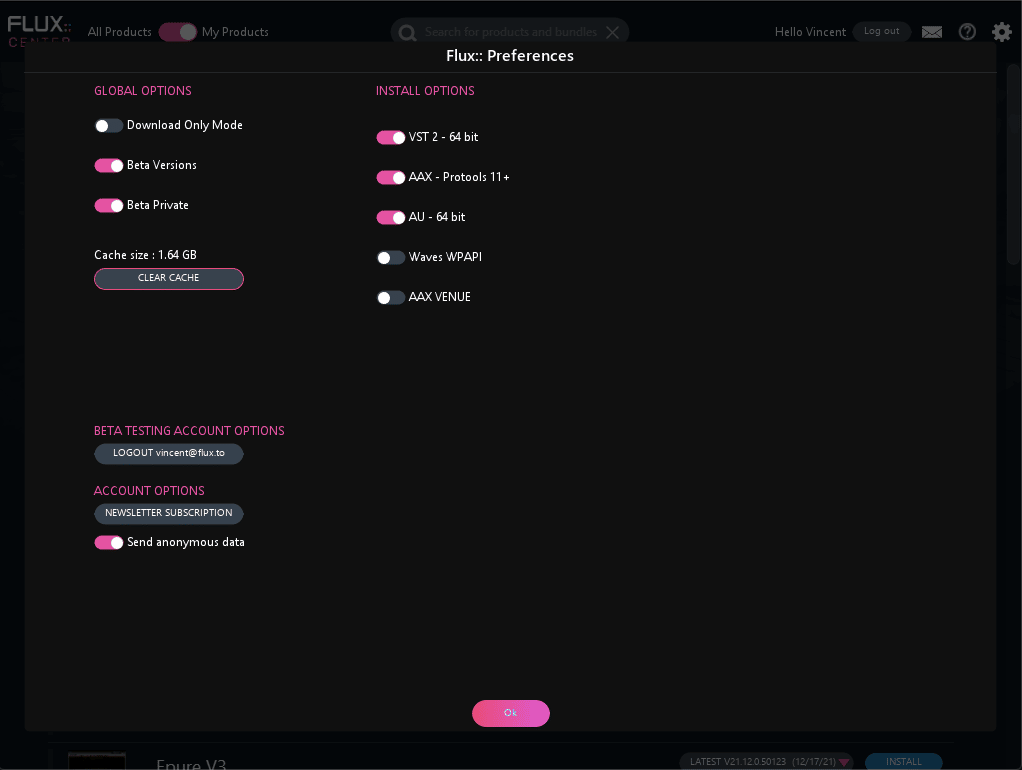 Enable 'Download Only Mode' and set the OS and formats versions you need to download.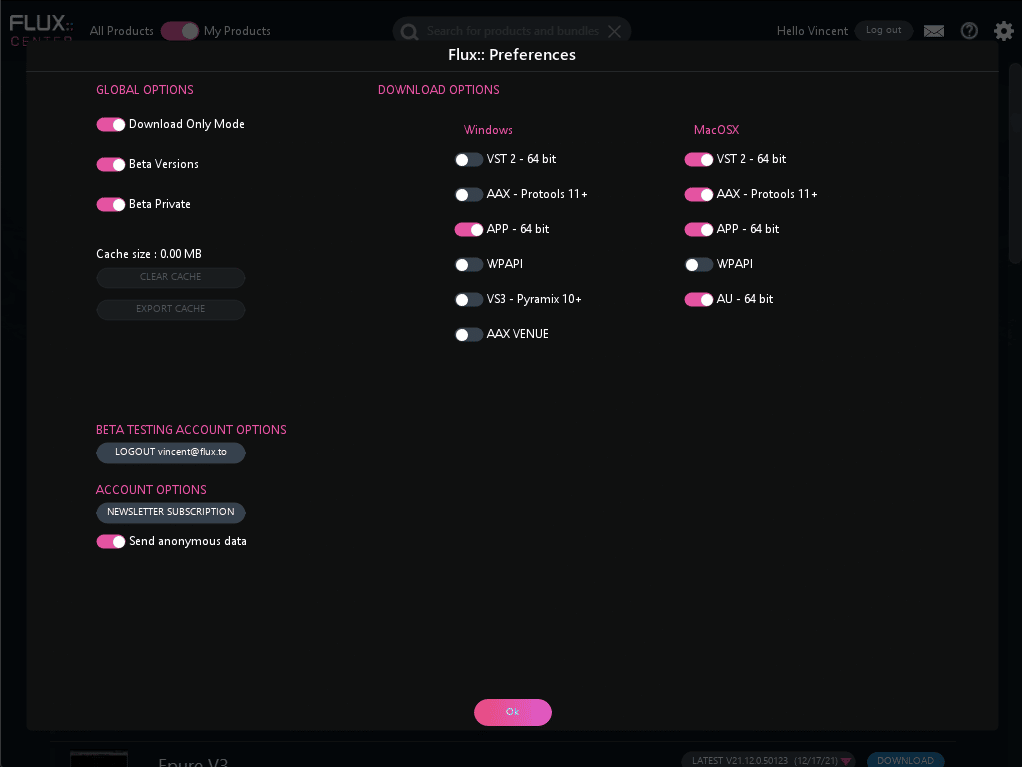 Click 'ok' to go back to the main page and download the products

When all the products have been downloaded, go back to the preferences page and click onto the 'export cache' button.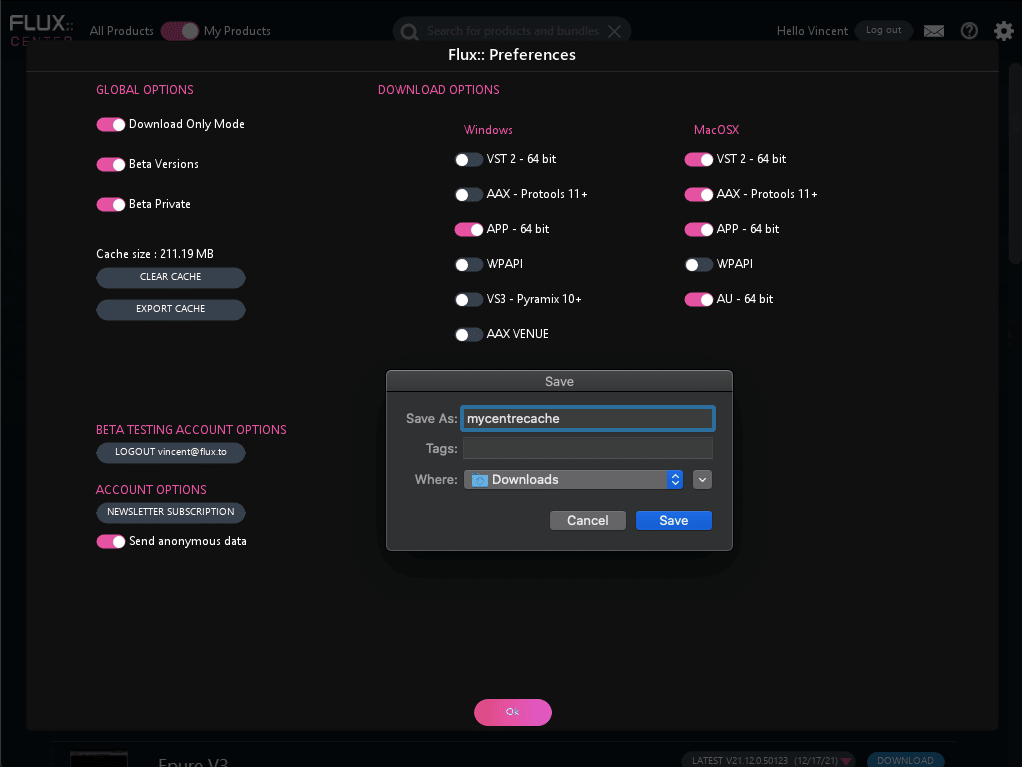 Save the file (on an USB key for example, you'll need to access the file from the offline machine in the next step)
2 – On the offline machine
Open Flux:: Center (you'll be prompted that Flux:: Center is running in offline mode), go the the preferences and click on 'Import Cache' button. Select the file saved in the previous step.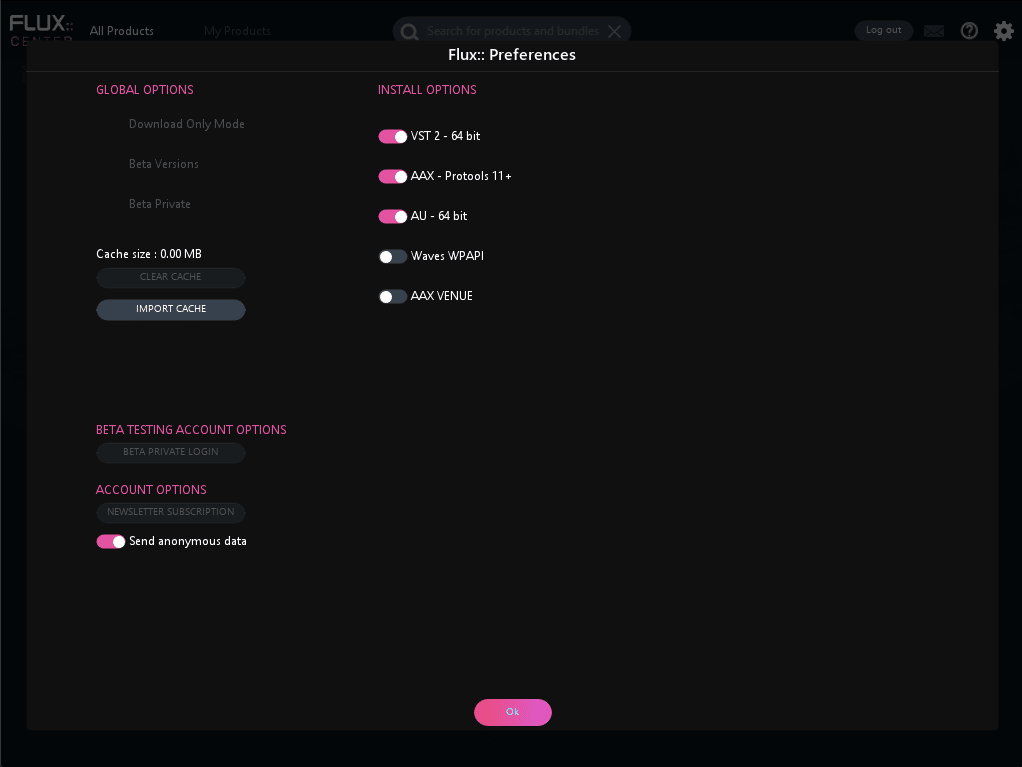 You have the choice to merge the actual cache or to clear and replace it with the products from the imported file.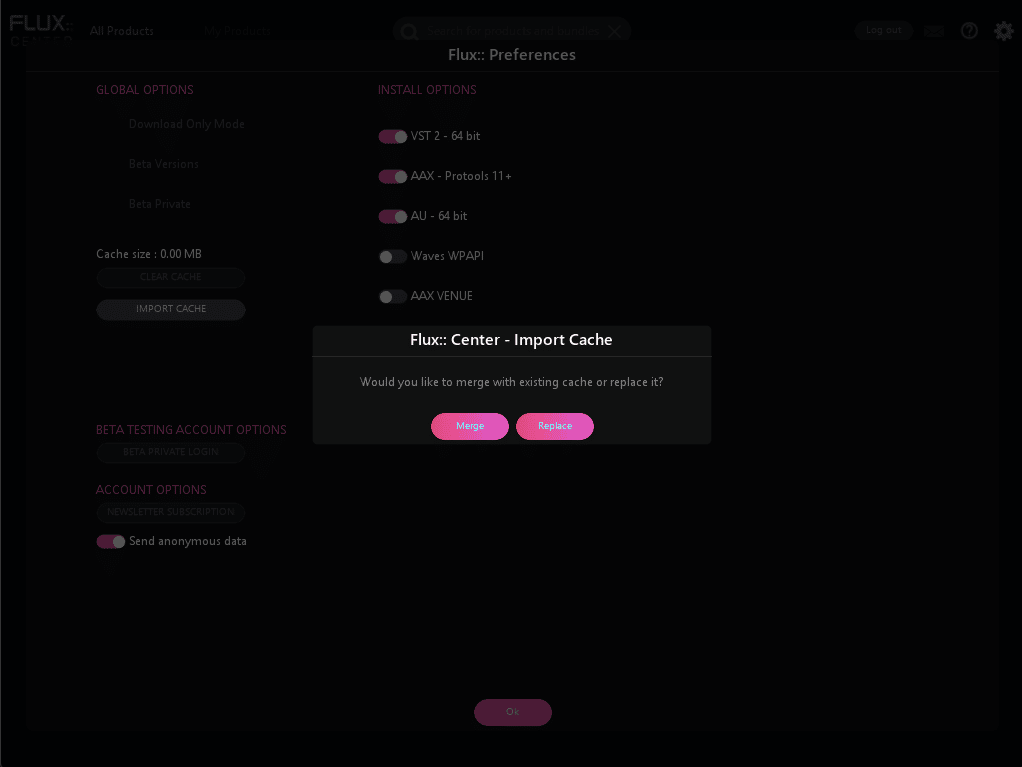 Click 'ok' to go back to the main page, the products should be available.