Pure Series – Dynamic Factor and Dynamic Velocity
Applies to: Alchemist, Solera and the Pure Series Dynamics Processors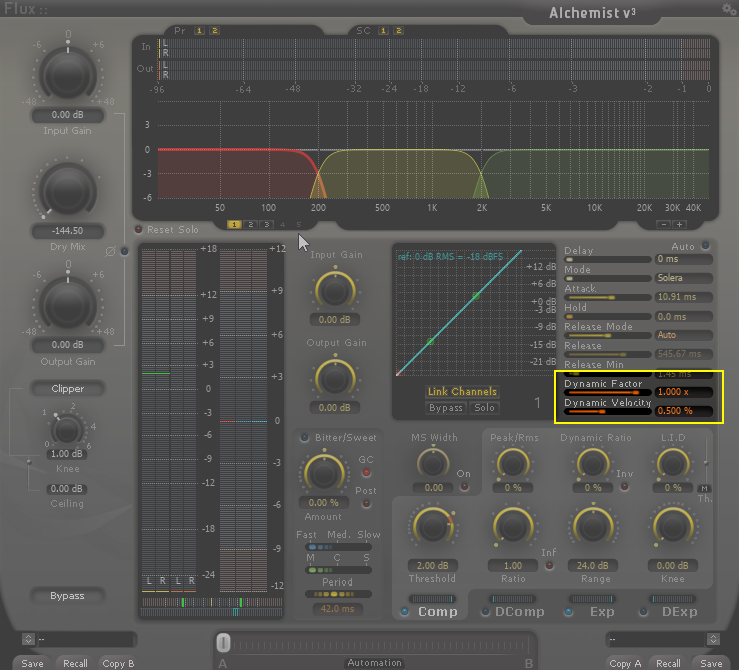 The Dynamic Factor and Dynamic Velocity parameters will impact the detection of signal dynamics. These settings comes in handy when the signal to be processed has:
Too much dynamics – You can choose a value of the Dynamic Factor that is smaller than 1, to limit the 'pumping' effect of the compressor, as an example.

Too little dynamics – The threshold can become difficult to adjust, for an expander / gate, as an example, conversely, a value greater than 1 will be chosen.
The Dynamic Velocity will play on the speed of the detection and refine the setting.

These parameters work for all modes. and will be common to the 4 modules comp / dcomp / exp / dexp, and are intended when trying to solve certain special cases of dynamics.