Can I mix my mono and stereo audio in Binaural using SPAT Revolution?
With SPAT Revolution, you can mix audio sources of any format (from mono to multichannel with unlimited channel amount) into a binaural room.
If you have audio sources that are already binaural encoded, you won't be able to decode and spatialize these in SPAT Revolution. In this case, just merge your binaural sources with the binaural room's output using a sum block.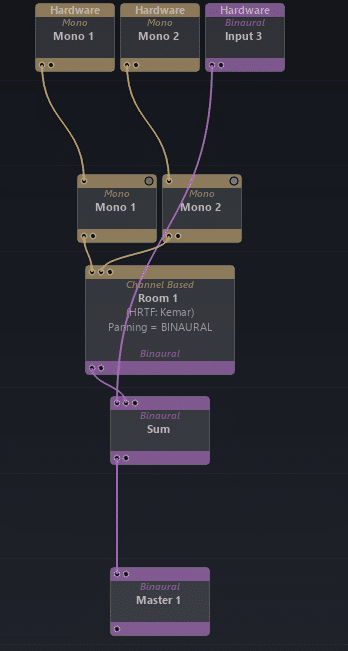 Read more about binaural mixing using SPAT Revolution in the Spat Revolution User Guide – Binaural.